Horses Can Dance – Breathtaking Performance!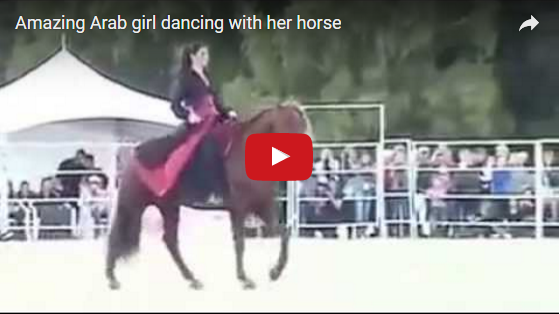 Have you ever seen a horse put on a dance performance? Well, if not, you will love watching this a girl and her Arabian horse dancing. Every move is so collected and smooth, the pair makes it look as if it is very easy.  This pair is from Jordan which explains why the video is done in a different language.

Many of the moves look like dressage maneuvers. Be sure to watch the movie all the way to the end because the performance gets better and better!  The horse even sits for her and they go into a ground work performance together.
If you liked this video, be sure to Share it with your horse friends on Facebook!