Last Surviving Black Beauty Is Honored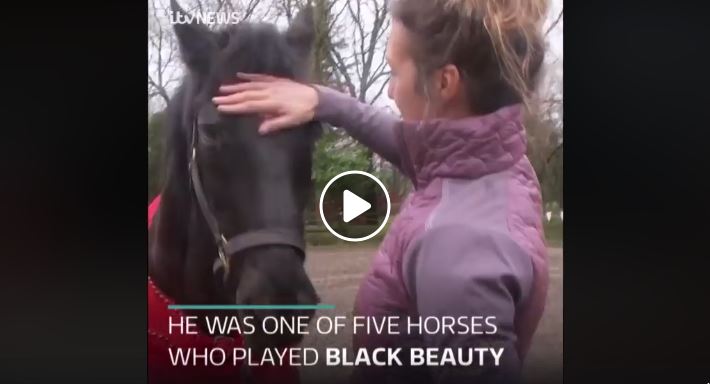 When Black Beauty came out in 1994 I was so excited to see it. Of course I cried my eyes out and could never watch it again, but I still remember it like it was yesterday. More than 20 years later, only one of the horses who played Black Beauty is still alive. Meet Billy, a 29-year-old gelding that's now enjoying retirement and being honored with his own special plaque.
Billy is living the pampered life of a superstar and we wish him many more happy years to come!  Share this on Facebook if you do too!