Merry Christmas From The Cutest Ponies EVER!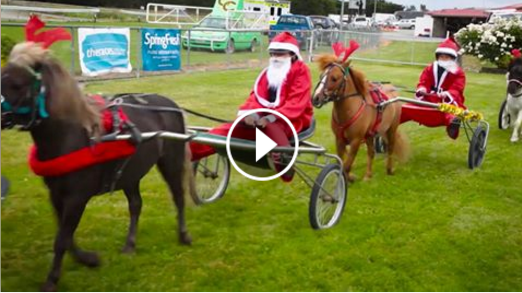 The cutest ponies and their handlers got all dressed up for a trackside performance. Santa, Rudolph and all of the other reindeer made an appearance and it is absolutely adorable!
Merry Christmas Everyone! Don't forget to Share this on Facebook and wish your friends a Merry Christmas too!