Mule Competes At World Cup Ranch Riding Open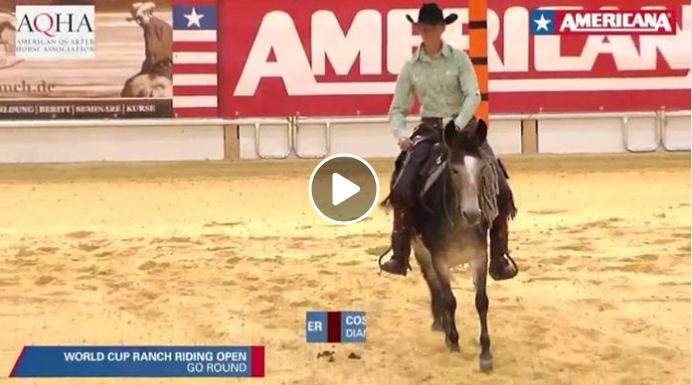 Diana Royer and her five-year-old mule Cosima in Ranch Riding at Germany's Americana show. Watching their performance makes me want to run out and buy a mule! I hope you enjoy the video below.
The team placed 29th out of 36 competitors, finishing with a score of 135.0. Cossima is well trained and as cute as can be! Share this on Facebook if you agree!