Race Horse Breaks Loose – Watch How This Incredible Jockey Reacts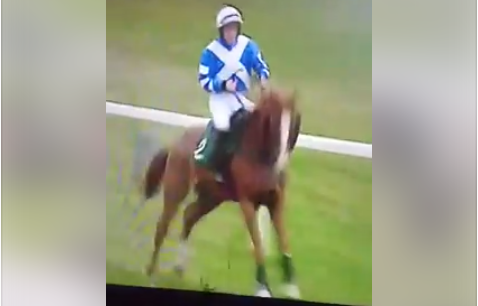 When a race horse broke free of his handler, the jockey on his back showed everyone what real horsemanship is all about.
Things don't always go as planned and this jockey handled the situation perfectly. Share this on Facebook if you agree!