Rider Makes MIND BLOWING Save And Goes On To Finish The Course!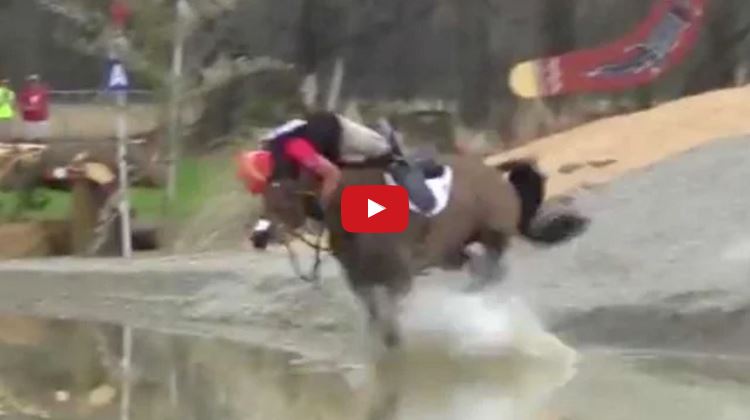 Imagine being flung out of the saddle and hanging on for dear life, all while running down hill! That's what happened to Buck Davidson when he was riding an Irish Thoroughbred gelding named "Park Trader" in the Carolina International CIC3.

Buck pulled off a recovery that I could only dream of. Actually, it would be more of a nightmare for me because I definitely would not have stayed in the saddle! I guess when you're Buck Davidson and you show 12 horses a show, you can pull off things that seem impossible.
Share this on Facebook if Buck Davidson and Park Trader have your respect!