Show Jumping Gone Wild – Chaos In The Warm-Up Ring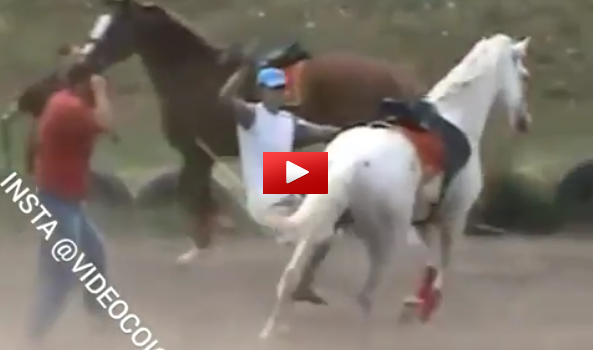 A horse appeared to lose his rider and bridle in the warm-up ring at a horse show and what happened next was total chaos.  A man looks like he's trying to hold the horse down by the neck, but the horse eventually breaks free.  He continues to canter around the warm-up arena before finding another horse to chase at a full run! Watch the chaos below.
http://www.instagram.com/p/BSUNf6hjTE_/?taken-by=videocoice
What would you do if you were the rider being chased?  I'm glad I wasn't riding my horse in that warm-up arena.  Share this on Facebook if you are too!