The "Non-Exercising" Rider's Road to Fitness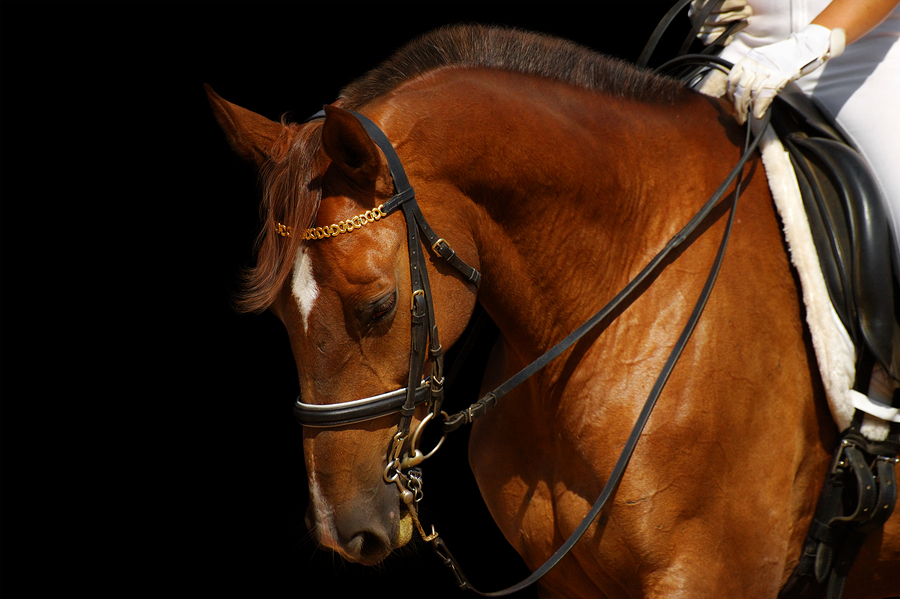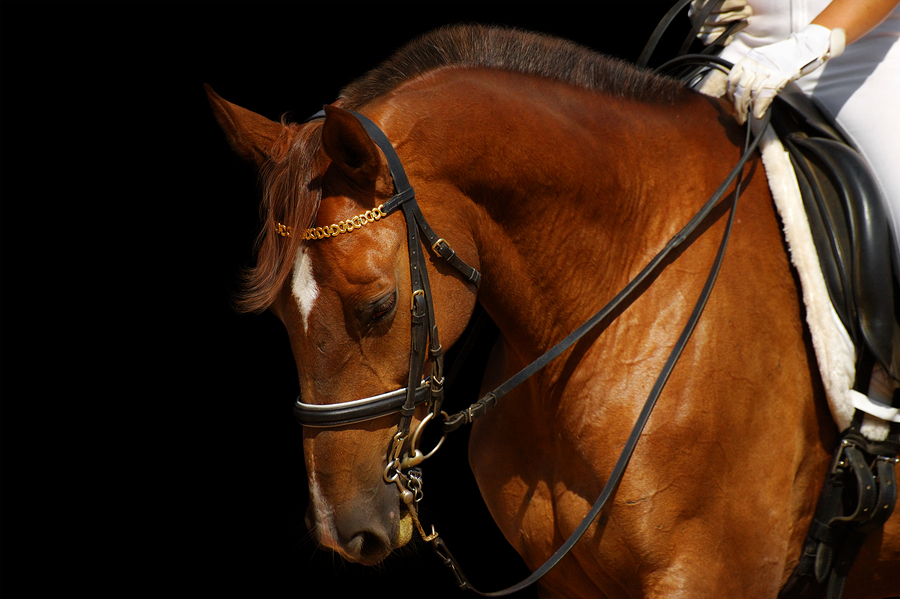 Every month I received my copy of Dressage Today magazine, I paged through to find interesting articles regarding training tips. I ALWAYS skipped the rider fitness articles. Why? Maybe because of guilt or avoidance. OK both. I am a rider so it applied to me, but exercising has always been tough. I hate to sweat (except when working around horses) and the times I did exercise I never got the proclaimed "endorphin high". My high consisted of feeling nauseated and like I was going to pass out. Not exactly what I want to experience of a regular basis.
My riding was fine. At least I thought it was. Every lesson my reins would get long. Over and over my instructor would tell me to shorten my snaffle reins. I felt like I was trying my best, but inevitably half way through my reins were much longer than when I started. Add in two sets of reins for the double bridle and it's disaster! Shorten the snaffle, lengthen the curb rein. Oh and put your shoulders back too! Ugh! Impossible! You don't get good scores riding 4th level tests with long reins and slumped shoulders. In addition, sitting that damn extended trot was awful. Let's be honest, sitting the collected trot was a struggle for me. Not fun. Whomever decided it was good idea to sit the trot was a masochist. Due to these issues, I tried to improve my riding by working out at home. I was adamant about not joining a gym since most were expensive and I didn't want to drive somewhere. Besides, with no gym membership there would be more money for my horse habit! We all need that new shirt for the clinic or a new pair of breeches! There were several apps on the IPad that I tried, but I got bored very quickly. I tried the 30 Day Fitness Challenges that are all over Facebook and Pinterest. Again, I got bored. I would occasionally use hand weights and the exercise ball, but most of the time I would end up laying on the floor watching TV. Yeah. Not getting any results.
Last fall, a new fitness center was opening and several of my "mom" friends were planning to join. I was hesitant but it was only $9.95 per month and classes were included. How could I argue my way out of this? Reluctantly I joined. The first day I just went to check it out. I had a friend along so figuring out how to use the weight machines and other equipment would be easier. I'm uncomfortable in new situations, especially a gym, so having another person with me eased my anxiety. We didn't do much, but I left feeling good about this new change. Over the next couple of days, I looked at the classes offered and plotted out my new fitness plan.
Zumba, Pilates, Bosu and TRX (Total Body Resistance Exercise), were on my list. Yes it was a long list, but I figured I had to give it a shot before I said no. Zumba did not go well. My hips don't move like that. I felt totally uncoordinated and having to watch myself in a mirror was excruciating. Bad for the self-image! Two classes and I was officially done. I tried it. Time to move on. Pilates was good. The mix of cardio and using your body for resistance was appealing. Plus I had someone screaming out what to do. Always helpful. I was sore for three days. I'm 44 years old, but for those few days I felt like I was 120. This class is a keeper. Next was Bosu. The Bosu is that evil half ball that you are required to do jump squats on and stay in perfect form and balance. Besides my legs screaming, the arches of my feet were killing me. Weird. The instructor told me to wiggle my toes during the exercises. That worked. I lost my balance more times than I can count, but with each class my core was getting stronger. I can actually balance on one leg now! Another keeper! Next on the list was TRX. The scariest of all the classes. Yes, this is the one with the straps. Another friend said she would go with me. She works out constantly so it was nice to have her by my side. I was intimidated. It was only a 30 minute class so how bad could it be? Bad! But in a really good way. It was intense and difficult, but I survived (barely) and I felt good (eventually). Sore for another 3 days, but I was hooked. The good news is everyone else in the class seemed to be at my level. Except for my friend. She is the fitness queen. I don't think she even broke a sweat that entire class. But she said it was great. And guess what? She was sore the next day!
How is my riding now? It's only been about six weeks, but in that time, it has drastically improved. I can really tell in the trot work. I don't struggle as much anymore to stay in position and I sit tall naturally rather than trying to remind myself constantly to put my shoulders back and lengthen my torso. My instructor can see the difference too. I'm also finding that my improved seat has freed up my horse's shoulders in the trot. Bonus!
Let's face it, exercise is not my favorite thing to do, but seeing results in the saddle has given me the drive to keep going to classes. Here's to the New Year and improved riding! Stay tuned!
Written By, Heather Benedict. Share this on Facebook if you can relate!