They Thought This Horse Was Stuck In The Snow….Then This Happened!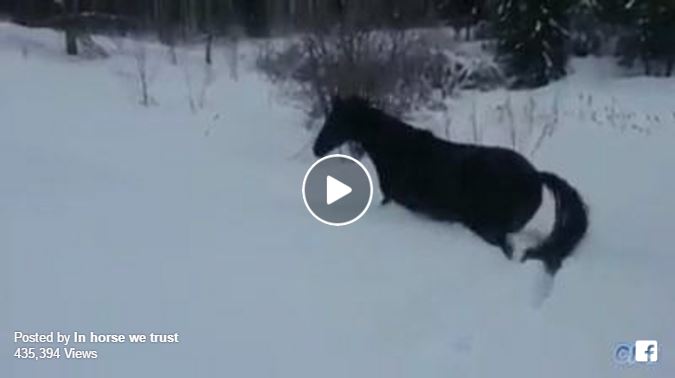 For most equestrians, winter is a dreaded season. Winter brings snow, and for some places lots of snow.  I mean belly deep to a horse amount of snow.
In this video a beautiful black horse is out in his pasture playing in the snow. One problem, he couldn't get through the snow so improvised, he went to jumping, and kept jumping through the snow like a coyote looking for prey in deep snow. Well similar, the horse unlike a coyote kept his head above the snow.  Enjoy, it will make winter a little more bearable for those getting dumped on by the snow storms.
Share this on Facebook if you think this horse has the snow all figured out!