Watch How This Little Girl Unblankets Her Horse – Where There's A Will, There's A Way!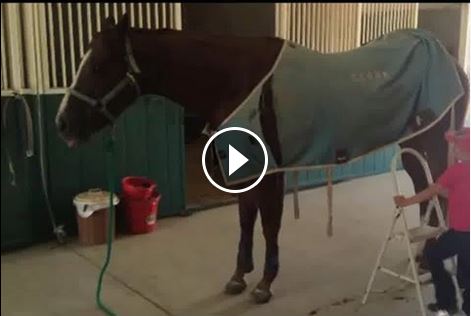 [fbvideo link="http://www.facebook.com/CynthiaCantleberrysGoldenHillFarm/videos/693688844076585/?pnref=story" width="640″ height="480″ onlyvideo="1″]
When there's a will, there's a way! This is Elle and the mare, Playgirl In Mink, AKA "Bubbles". This may be the world's longest unblanketing process, but Bubbles doesn't seem to mind 🙂 Share this on Facebook if you love seeing young riders working and taking care of their horses!