Watch This Horse Jump A 7 FOOT WALL!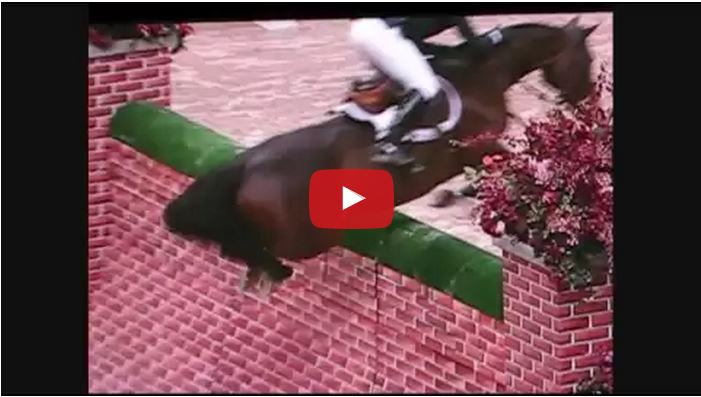 McLain Ward and Vancouver jumped a 7 foot wall during the Puissance class at the 2009 Washington International Horse Show. 3 riders successfully jumped 6'7, but elected to withdraw from the competition after that. McLain and Vancouver wowed the crowd and it was only the FIRST TIME McLain had shown Vancouver!
Share this on Facebook if you are in awe of the talent in this class!