When I'm An Old Horsewoman – A Poem For Us All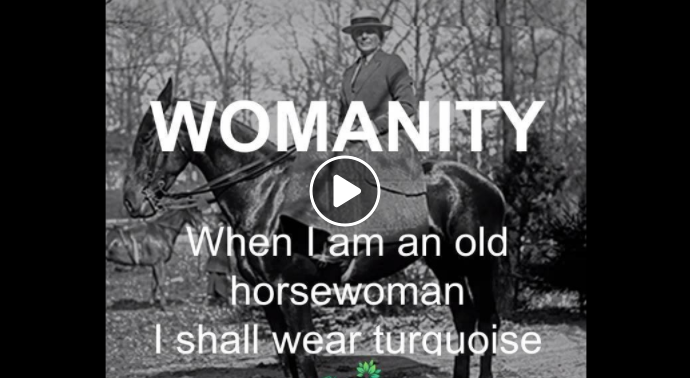 This is the kind of woman I will be when I'm old.  The poem below was written for every single horsewoman out there.  I don't care if you're 8 or 80, this is for you!  I hope you enjoy watching and I hope you enjoy a lifetime of love and passion with horses!
Horsewomen are so lucky because we have a passion that will last us a lifetime!  Share this on Facebook if you agree!