Woman Riding Horse Charged With DUI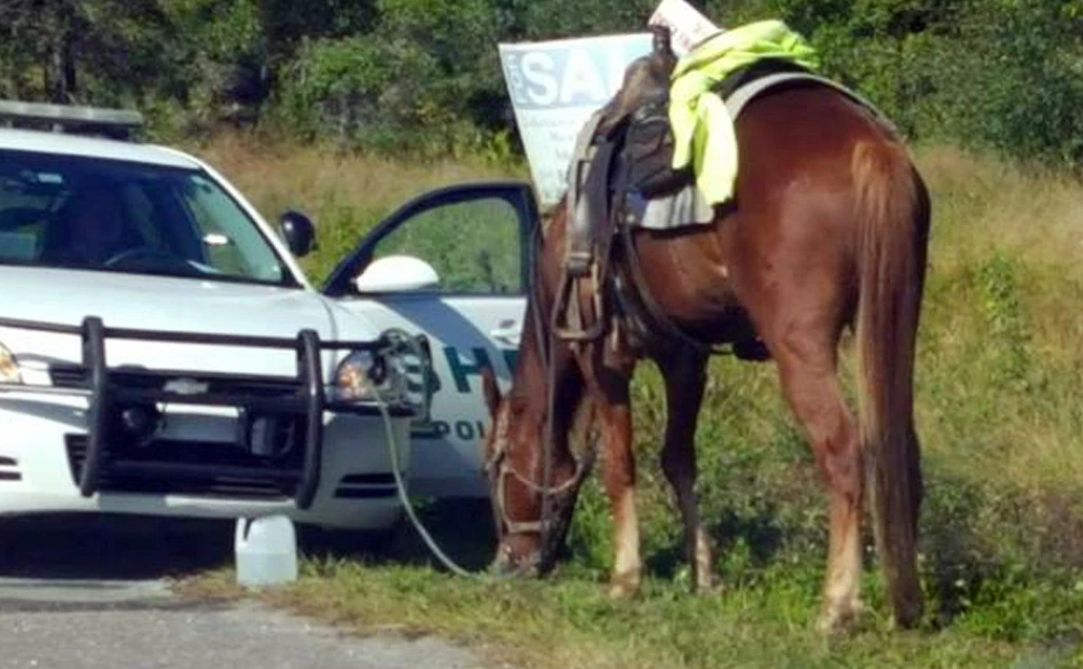 A 53-year-old Florida woman was riding her horse down a busy highway totally wasted! She was arrested and hit with a DUI as well as an animal neglect charge.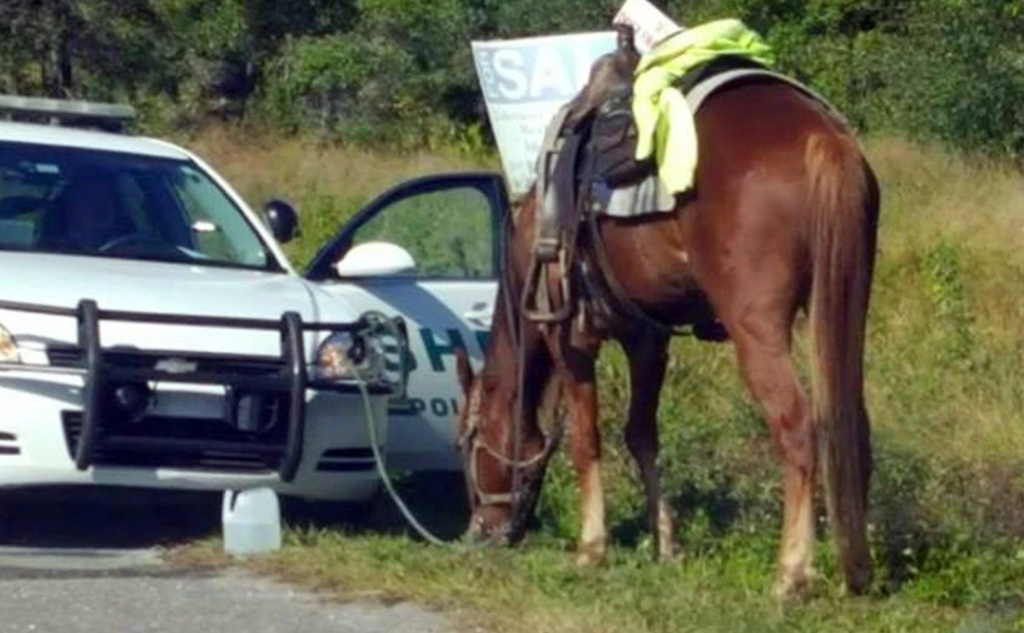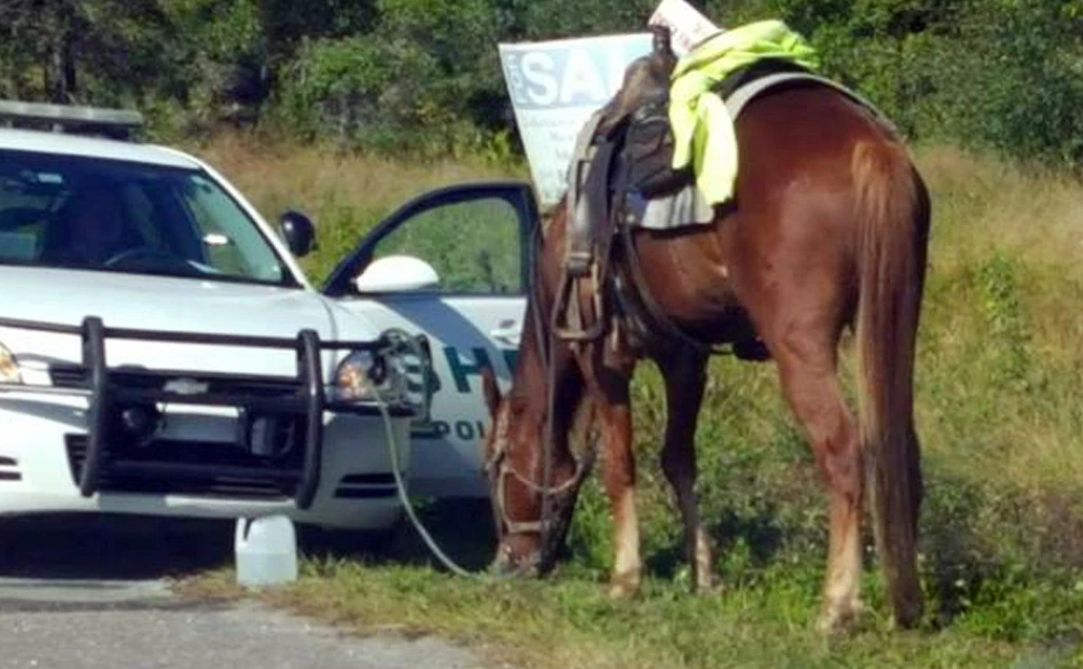 The New York Post reports, "Cops say they found a disoriented Donna Byrne, 53, riding her horse in the city of Lakeland on Thursday afternoon while reeking of alcohol and sporting red, watery eyes, according to the Polk County Sheriff's office."
"Ms. Byrne was obviously not in any condition to be on the road," Sheriff Grady Judd said in a statement. "She not only put herself and the horse in danger, but also anyone who was driving on the road, which is typically very busy."
Apparently, Byrne's arrest wasn't the first — she has five previous felony charges and 10 prior misdemeanors, including cruelty to animals, drug possession, and probation violation, police said.
Fox News reports, "Deputies took the horse to the Polk County Sheriff's Animal Control livestock facility. She was booked into the Polk County Jail. It's unclear whether she retained an attorney."
Source, Fox News & The New York Post.  This horse deserves a better owner.  Share this on Facebook if you agree!