World Champion Rescue Horse – Please SHARE And Support Horse Rescue!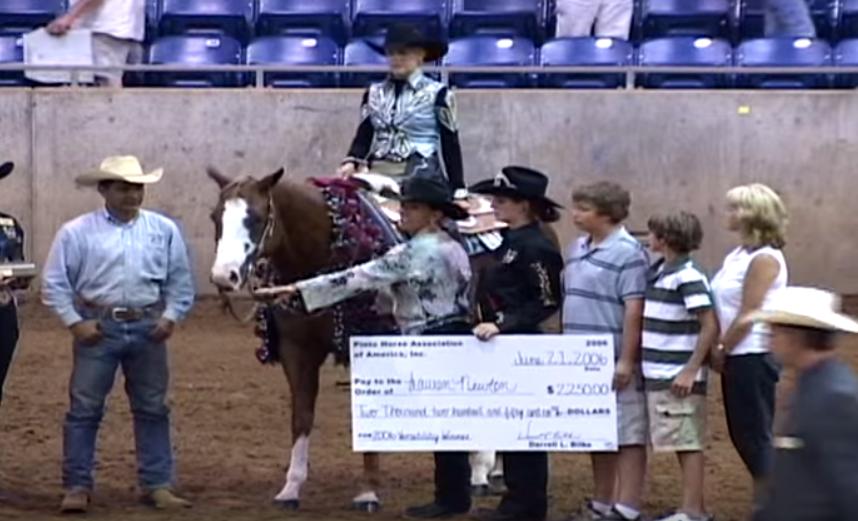 I'm Sure A Mystery, aka Cookie, somehow ended up as a recipient mare who couldn't get pregnant with an uncertain future.  Thankfully Forgotten Horses Rescue, Inc. stepped up to the plate to save her and another mare in the same situation.
Cookie's former horse trainer, Sami Hernandez, had been actively trying to locate the mare.  Thanks to the power of the internet, Sami Cookie's picture on Facebook and was able to reunite the mare with her previous owner.  It turns out, Cookie is a World Champion and she's not just a one trick pony!  She was the 06 Pinto World Show Versitility Class Champion!  Watch cookie in action below!
It's crazy to think that a horse of this quality or any horse at all could end up in this situation. Selling horses can be a scary thing, it's hard to know who to trust. We are happy that Cookie and her friend will both have happy endings thanks to the great people at Forgotten Horses Rescue, Inc.
Share this on Facebook if you support horse rescue!