World Champion Tennessee Walker – Does This Look Natural To You?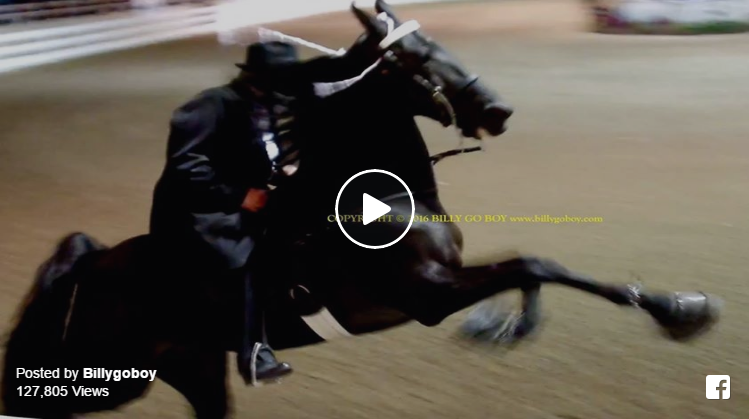 Honors, a Tennessee Walking Horse stallion is one of the best in the industry. He was named World Grand Champion in 2016 and it has brought the "Big Lick" industry into the spotlight again.
Newsofthehorse reports, Honors was was found to have been sored in 2013 by USDA inspectors at the Shelbyville National Celebration with unilateral sore and inconsistent sore on the other foot, and scar rule on both feet.
BillyGoBoy wrote, "A video from the Here the 2016 "Big Lick" World Grand Champion "Honors" Tennessee Walking Horse attempts to "Canter" at Asheville, NC. Merriam Webster defines a "Canter" as "a 3-beat gait resembling but smoother and slower than the gallop." What you are seeing here from "Honors" is anything but smooth. Some might say it looks "painful and ugly". Please note severity of bit shanks, size platform stack shoes and the chains on the front feet." 

Loading ...
There is no doubt in my mind that Honors is extremely talented, but does this look natural to you?
Please SHARE this on Facebook and help make a difference for these horses.