10 Ways To Earn Extra Money For Horses!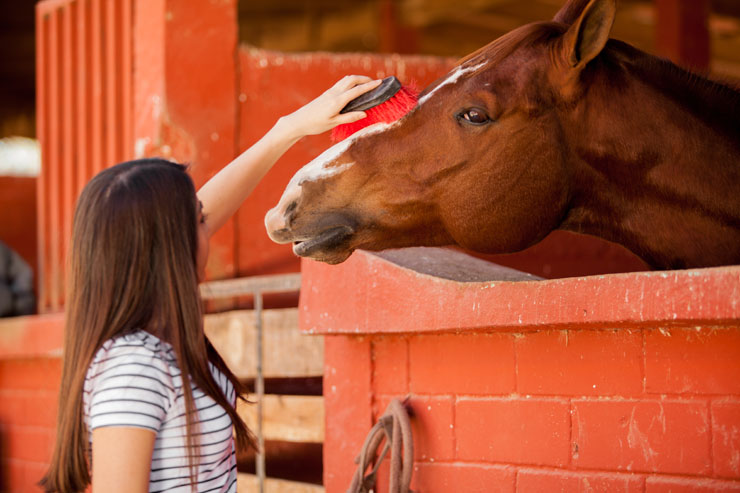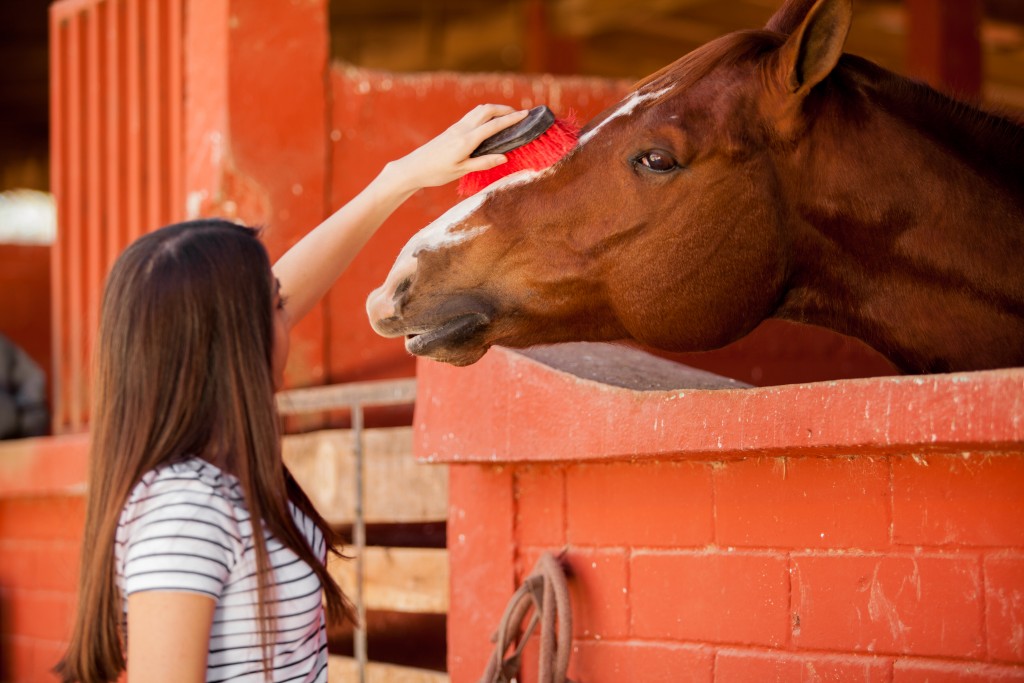 1) Write For An Equestrian Publication: Equestrian magazines, websites and breed journals are always looking for writers with a new perspective! If you have a passion for horses this is a great opportunity. If you are interested in contributing to The Horseaholic Click Here To Contact Us!
2) Become A Brand Ambassador: If you are well connected in the horse community or have a lot of friends on Social Media you can become a brand ambassador! This is probably the easiest and most fun way of earning extra money. Simply tell your friends about products that you use and love and share them on social media! The pay for this is different depending on what you are representing. A lot of times you will just receive free products which is awesome! Click Here to contact us and learn about Brand Ambassador opportunities with our partners.
3) Buy And Sell Used Tack: I hear about people trying to buy and sell horses all the time. This is both emotionally draining and financially draining! Horses should be fun! They cost too much money, they could get injured, and it is emotionally draining to try to sell them for profit. After all how can you be focused on finding the "perfect" home for a horse if you're worried about money the whole time! I'm sure some people are, but it can't be easy. Buying and selling tack is much easier! A lot of people need to sell their tack fast because they've sold a horse, are moving or simply need money. This is a great way to get a good deal on tack. Then simply list it in classifieds or on Ebay for the going rate. This can help make a few extra hundred dollars a month, especially if you are buying and selling saddles. If you have tack for sale Click Here to list it in our classifieds for free! Right now we have a $100 SmartPak Giveaway for one person who posts in the classifieds. Click here for more info!
4) Become A Horse Show Braider or Bander: Sure you will have to work after the horses are done showing or wake up extremely early to do your job, but who the heck cares! This is a job you can easily do on the weekends in addition to whatever your regular job is. Better yet, if you are showing this is a great way to pay for your own horse show! The cost of horse show braids differs depending on your area and also the type of show you're going to. I've seen them go for as low as $30 for just bands and as high as $200 for braiding both mane and tail. With those prices you can easily see why this is a great "side job" or even full time job if you're serious! If you're interested in braiding manes, but don't know how. Here are some great videos to learn: Click Here For Hunter Braids. Click Here For Hunter Tails. Click Here For Dressage Braids. Click Here For Western Bands.
5) Become A Horse Show Groom: Offering to groom for a trainer during a show is a great opportunity to earn extra money. Many trainers need assistance both at the show and back at home with the horses that didn't go to the show. Some grooms get paid hourly and others get paid per horse. Prices are set depending on the area you live in and the type of shows you're going to. In my area hunter/jumper show grooms make around $70 per day, per horse (hotel and meal expenses included in that price). So if you figure there are 5 horses you're grooming at the show that's $350/day and over $1000 for a typical 3 day show! I know that prices aren't this high in all areas of the country, but to be honest I used to show groom for $10 an hour and I loved it! I wish I'd known about the high prices at hunter/jumper shows back in those days!
6) Horse Sit For Out Of Towners: Post flyers at local barns and tack shops. Many horse people would love to go out of town more often, but have a hard time trusting someone to take care of their animals. If you are reliable, trustworthy and knowledgable, word will get around that you are the person to call!
7) Teach Riding Lessons: Many riding schools are looking for weekend help which works perfectly for people who work full time. The pay can range anywhere between $10 – $25 Per Hour.
8) Bookkeeping For Your Favorite Trainer: Trainer's are so busy keeping up with training their horses and clients, sometimes their books get a little out of control! A bookkeeping services is something that could really benefit them. If you are organized, good with numbers and good at dealing with clients as well this is a great opportunity. If you do a great job, they will tell their friends (who are other trainers) and you could be doing books for more barns than you first imagined!
9) Offer to Turn Out, Blanket And Exercise Horses At A Boarding Facility: A lot of people at boarding stables don't necessarely want to have their horses in training, but they do like knowing that their horses are taken care of and exercised every day. Depending on what part of the country you live in, a lot of these services are included with board. In states like California, these services tend to be extra. Offering an all inclusive grooming service is a great way to give horse owner's peace of mind. If they can't make it to the barn after work, they can simply call you and know that their horse will be taken care of!
10) Blanket Washing & Repair Service: If you have a large washer/dryer and know how to sew this is a great way to make extra money. Pricing of these services vary due to the nature of what's being repaired. If you are interested in starting a service like this I recommend using Kookaburra Wash. You can find it here http://amzn.to/1iiMQvD.
Share this on Facebook if you or someone you know could use a little extra money for their horses!