Dished Faced Arabian Horse – Does This Look Normal?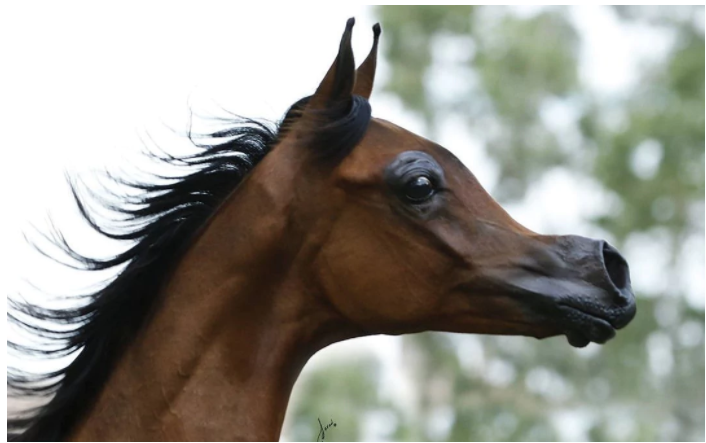 An Arabian stud colt was recently offered for sale at Orion Farms. Doug Leadley, farm manager and primary breeding adviser for Orrion, said: "This horse is a stepping stone to getting close to perfection" and US vets who have examined the colt says it has no medical or respiratory issues. Other veterinarians who have not seen the horse in person have expressed concern. Watch the horse in action below.
El Rey Magnum



Loading ...
Source:
telegraph.co.uk
  What do you think? Does this horse look like perfection, a cartoon, or maybe a seahorse to you? I'm happy to hear that veterinarians who have examined this horse found no respiratory issues.  I love Arabian horses, but personally, I prefer a more classic looking face. Share this on Facebook if you do too!