$100,000 in CASH and Prizes For Introducing Newcombers To Horse Activities – Video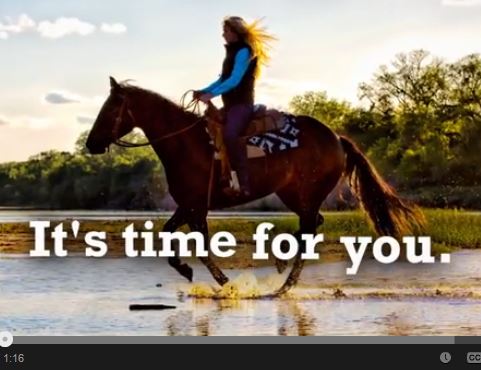 )
Time to Ride has launched a national grassroots campaign with the goal of introducing at least 100,000 people to horse activities in a 100-day period. The 100 Day Horse Challenge invites 1,000 stables, organizations, and businesses nationwide to compete for $100,000 in cash and prizes! Through rallying together, the goal is to welcome 100,000 newcomers to horse activities while energizing the horse industry.
The Challenge is open to the first 1,000 hosts capable of growing the horse industry – including stables, instructors, clubs, events, recreational riders, equine service professionals, veterinarians, shows, facilities, racetracks, and more. There's a place for everyone. You will be challenged to provide a horse experience to as many new participants as possible through entry level activities such as education, riding, grooming, learning about horsemanship, and more.
Hosts will receive extensive marketing support from Time to Ride, including a listing on the Time to Ride Map with special denotation as an official Time to Ride Host.
For More Information Or To Register Please Visit: http://timetoridechallenge.com/