Illegal Horse Battles – Horses Fight To The Death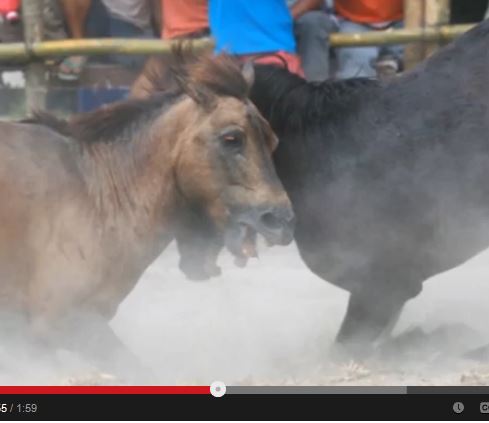 Stallion fighting has been prohibited in Philippines since 1998; however, these horses were photographed viciously fighting, while being cheered on by multitudes of local spectators enjoying the show.
Not only is the sport carried out in public, in spite of its unlawful nature, it is also even publicized on local tourism sites. Disgusting!