12 Horses Were Running Towards This Man – What Happened Next Is Incredible!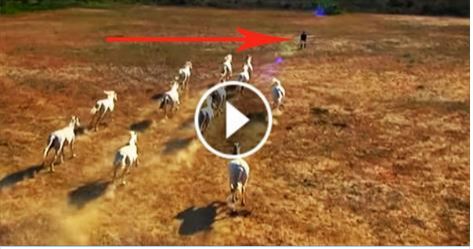 Lorenzo and his horses can be seen performing for large crowds all over the world. This video is truly BEAUTIFUL! The landscapes, the horses, the horsemanship…it takes my breath away. The connection Lorenzo has with his equine partners is truly awe inspiring. Lorenzo began working with horses when he was very young and he is so in tune to his horses, it's almost as if he is reading their thoughts!
Share this on Facebook if you think Lorenzo and his horses are truly amazing!