30 Horses Go Missing After Being Boarded With Vet Student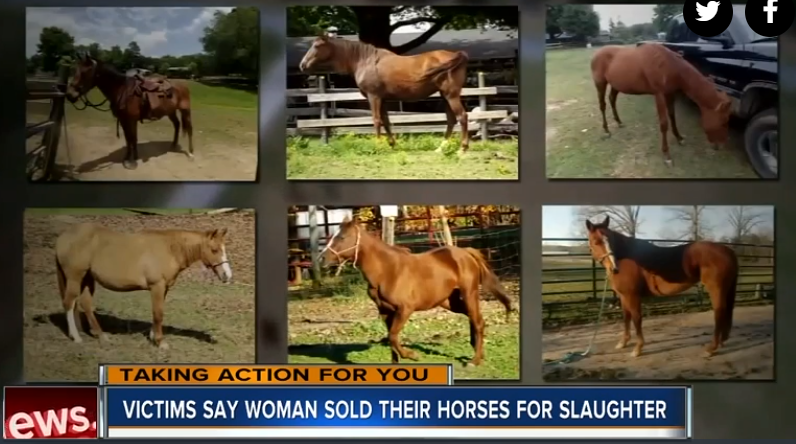 More than 30 horses have gone missing after being boarded or turned over for adoption to Fallon Blackwood, a veterinary student.  Blackwood has been charged in one case, but Netposse.com has reports from more than 30 horse owners in 5 states. Victims say she sold their horses for slaughter.
Video of Horses & Their Owners Asking For Help
Source, abcactionnews.com.  Blackwood is set for a hearing later this month.  We hope and pray that these horses are found.   Please Share this on Facebook and help these owners find their animals.