4 Horse Deaths Rock Churchill Downs During Kentucky Derby Week
Equine Athletes Deaths Reported at Churchill Downs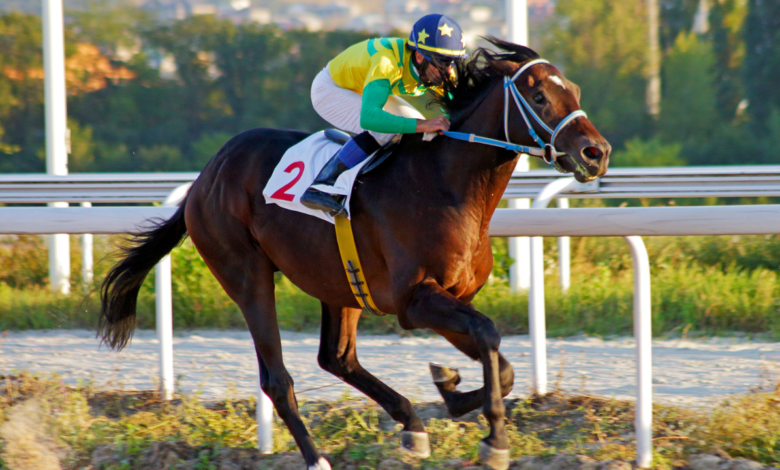 In a week's span, four horses have died at Churchill Downs, including one derby horse, putting the horseracing industry in Kentucky in a state of shock. Churchill Downs released a statement on Wednesday about the deaths, stating that two horses trained by Saffie Joseph Jr. died suddenly of undetermined causes: Parents Pride on Saturday and Chasing Artie on Tuesday. Wild on Ice and Take Charge Briana both suffered critical musculoskeletal injuries from which they couldn't recover and were euthanized.
Churchill Downs stated that it has complete confidence in the racing surfaces, and riders and horsemen share the same sentiment. Every horse was taken to the University of Kentucky Veterinary Diagnostics Lab for complete necropsies, and regulators are working on conducting thorough investigations to determine the causes of the deaths.
The new antidoping program that was supposed to be in place was postponed until late May, and some believe that this may have led to the cluster of injuries. Animal Wellness Action President Wayne Pacelle believes that some drugs may be making horses more vulnerable as they're racing at 45 miles per hour on a track. It may have to do with the selective breeding or the vulnerability of these horses, leading to breakdowns because of their breeding.
The same turf track where three of the four horses were injured was under scrutiny in 2022 after it was installed and led to it barely being used due to emerging problems. Pacelle believes that the care of horses should be at the forefront of the industry.
This is a tragic incident for the horseracing industry, and the safety and well-being of horses should be taken into consideration. While investigations are ongoing, Kentucky and other states should ensure that they implement reporting requirements and a database cataloging equine injuries and fatalities.
Source:  13abc.  Please Share this post to raise awareness show your support for these horses!