5-Year-Old Girl Jumps Full Course On The Most PERFECT Horse Ever!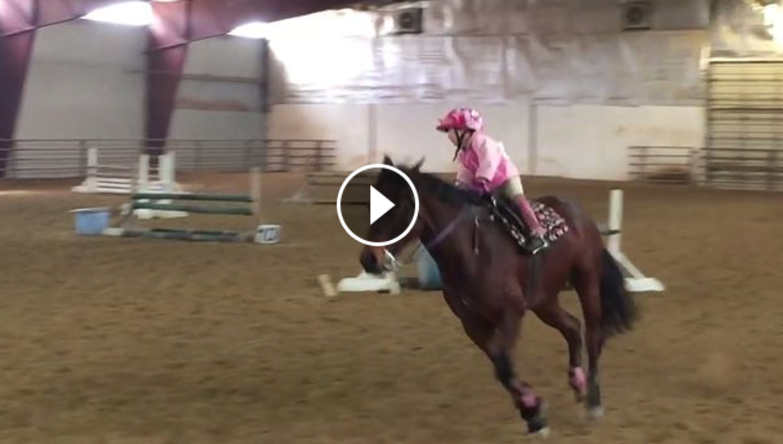 When I was 5-years-old I wasn't riding at all yet, let alone jumping around a course on a full-size horse!  This little girl is riding around a dream horse, he's patiently packing her around the course and he looks happy to do it.
Give that pony a carrot because he's absolutely incredible!  Share this on Facebook if you agree!