50 Horses Poisoned By Contaminated Feed, 13 Have Sadly Passed Away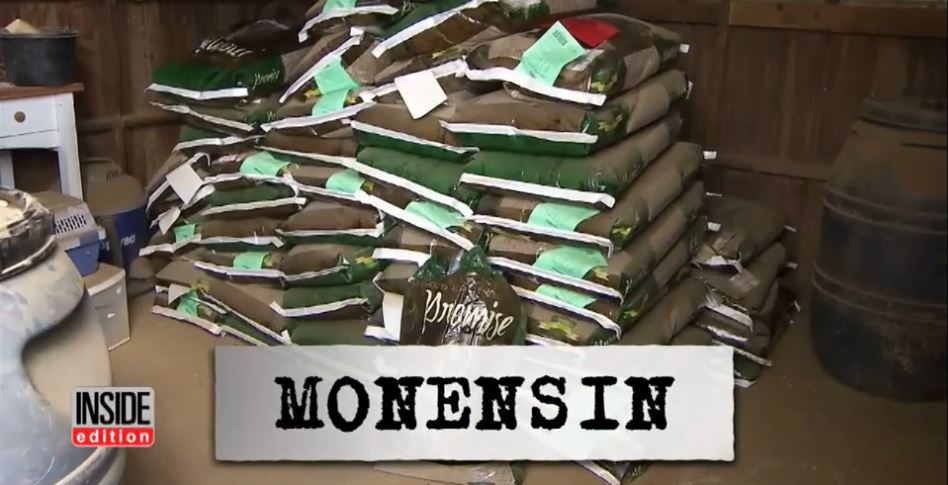 Fifty horses were poisoned by contaminated feed according to Katie Flanigan, owner of Black Fence Farm in Clovis, California. They are passing away from terrible seizures. Turtle, a horse who competed as a hunter and also gave trail rides to wounded warriors, stumbled and collapsed. One horse went through a fence. The video below shows the owners and the horses. In the video they show bags of a feed called "Kruse's Equine Promise", but we have not confirmed if that was the feed actually fed to the horses. Sadly, the video is very graphic.

There have been 13 deaths so far. According to Flanigan the deaths were caused by feed contamination with monesin. Monesin is an additive used in cattle feed, but it is deadly to horses. Flanigan has sued the manufacturer Western Milling, alleging negligence.
Western Milling recalled 1,100 bags of the feed voluntarily for "potential contamination". In a statement to Inside Edition, they said "While we do not comment on pending litigation, we are always saddened at the loss of a companion animal. The potentially contaminated feed was recalled." The video below
The good news is that the feed is off the shelves. Sadly for Flanigan and her customers, she says that there is no hope for the other ill horses and they too will eventually die. Flanigans stable specializes in teaching children to ride and show horses. Sadly Flanigan and her customers have all suffered a devastating loss.