6-year-old COWGIRL rides like a PRO!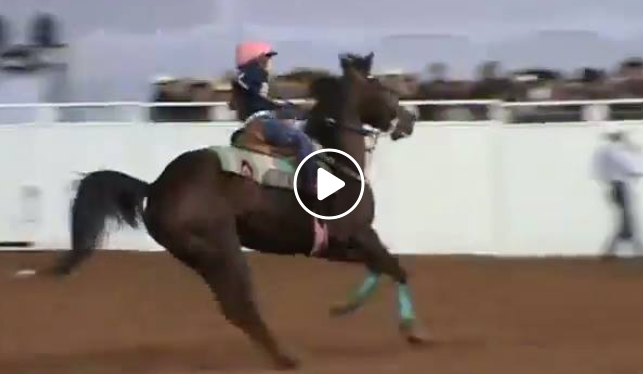 This six-year-old cowgirl and her bubblegum pink helmet sure can ride! She's barrel racing and she's FAST. She's riding her little heart out and her horse is taking care of her every step of the way. I hope you enjoy watching the video 🙂
This little girl is as tough as it gets, but her horse is also as good as they come.  Share this on Facebook if you agree!