Aerial View of AWESOME HORSE drill team!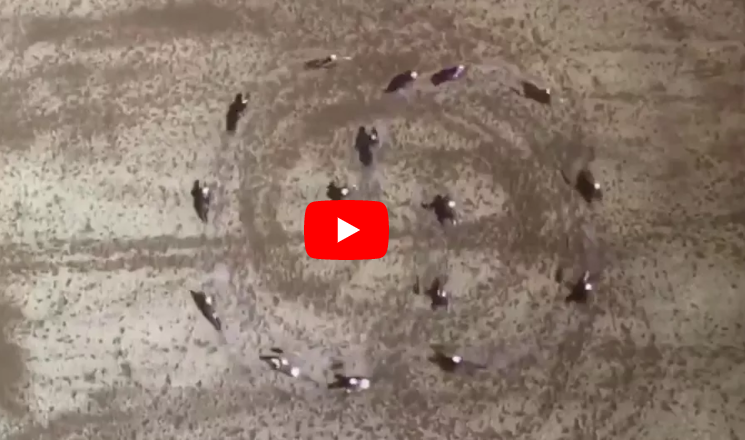 I always love watching drill team performances and Latigo N Lace is definitely one of my favorites. They have incredible timing and I can't even imagine how much practice and training goes into their performances.  Watch this incredible aerial view of one of their rides.  It's INCREDIBLE!
Latigo N Lace Aerial View

Share this on Facebook if you were IMPRESSED!