Amazing Freestyle Will Leave Your Jaw Dropped And Your Heart Inspired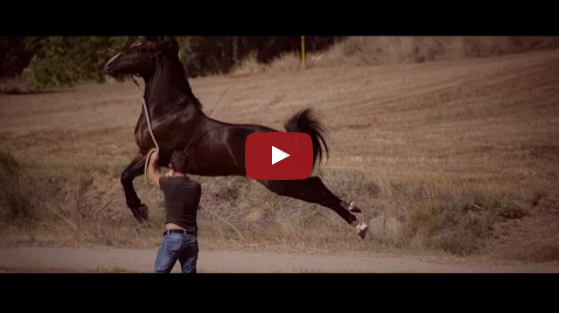 Miron Bococi and his horse perform the most beautiful freestyle together. They move together as one and make every maneuver look effortless. Miron Bococi is a horse whisperer born in Romania, now living in Spain, close to Barcelona. His work and communication with horses is magical and inspiring.

He told IT Studios, "I dedicated myself to horses because I felt that in life it is better to do what you like. We are all slaves, in a way – we live in a consumerist society where we work to live and breathe, so, if this is life, at least we have to follow our passion. And since I started doing what I love, I had to do it my own way. When I am in a show, I'm having fun, so my horse should have fun with me."
Share this on Facebook if you'd love to have this kind of FUN with your horse!