Amazing Mares That Prove MARE POWER Is The BEST Power!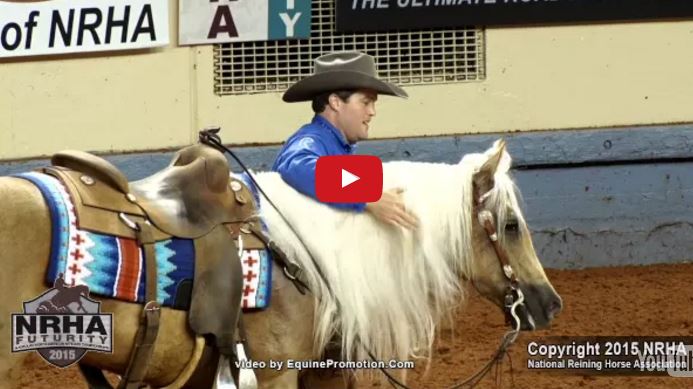 I am a proud owner and LOVER of mares. All of my friends are strictly gelding people, but mares have my heart. Yes I know mares do go into heat and some of them can get a little cranky, but geldings can be cranky too!
Here are 3 Mares that prove MARE POWER is the best power!
Casey Deary won the 2015 NRHA Futurity on Shesouttayourleague and the run is nothing short of INCREDIBLE! Say what you want about mares, but I'd ride her over ANY HORSE (other than my own) any day of the week!
Royal Blue Boon is the All Time Leading Dam of Cutting Horses. She originally started out as a cutting horse and she earned over $381,000! She then became a boodmare and her babies have earned more than 2.5 MILLION DOLLARS! She's the Dam of Peptoboonsmal, Red White And Boon and many other horses that have had a huge impact on the Cutting Horse Industry!
Flos Heiress, nicknamed "Babyflo" was named 2013 AQHA/PRCA Barrel Racing Horse of the Year. Watch as her rider Fallon Taylor explains her mare's story and talents in this clip from AQHA Horsepower.
So to everyone who complains about mares, I hope these ones have changed your opinion! If you have a cranky mare, try Mare Magic. It might be just what she needs 🙂 Share this on Facebook if you love a mare 🙂