Artist Paints Incredible Portrait Of Horses In Just 5 Minutes!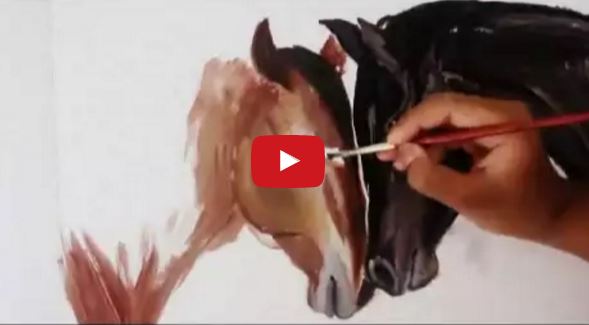 Anyone that can paint a beautiful portrait like this has my respect, but to do it in only 5 minutes has me totally amazed! This artist paints two horses crazy fast right in front of your eyes. Be sure to watch all the way until the end to see the finished product.

Although this is the artist's very first painting they have put on the internet, I think the talent displayed is incredible. What do you think? Don't you wish you could paint that fast?
Share this on Facebook if you'd love to hang a painting like that on your wall!