Rescue Horse – A Trainer's Story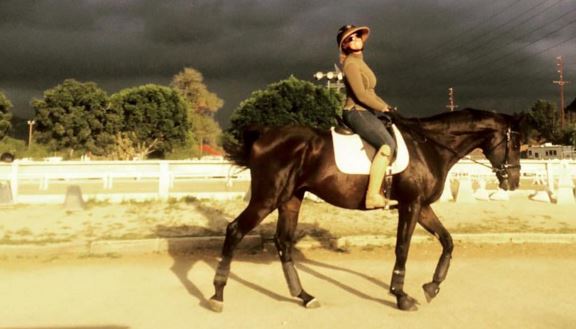 I have recently started working with a 9 year old thoroughbred that was rescued by a lovely organization, HiCaliber Horse Rescue. It sickens me that horses ever end up in situations that require rescuing, but thank God the rescues do exist. "Walden" was part of a rescue from another organization that went haywire. He was literally skin and bones when he was pulled on February 14, 2015 and HiCaliber turned his life around.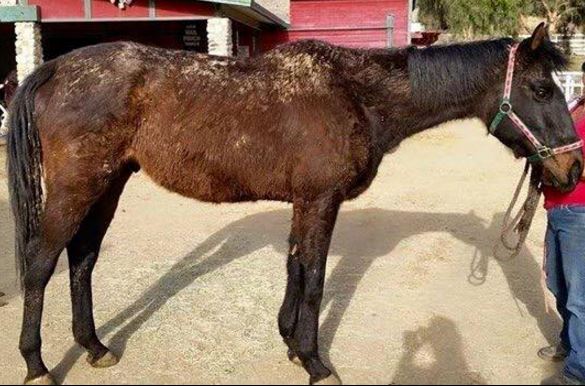 Two clients of mine had recently lost horses and decided to find a horse together. Their search took them across much of SoCal and they finally decided that a rescue would be a great fit for them. They met Walden and instantly fell in love. They brought him to the barn in July 2015 and I was excited to get to be part of this adventure.
I began with baby steps to gain Walden's trust and help him to develop muscles to sustain the work.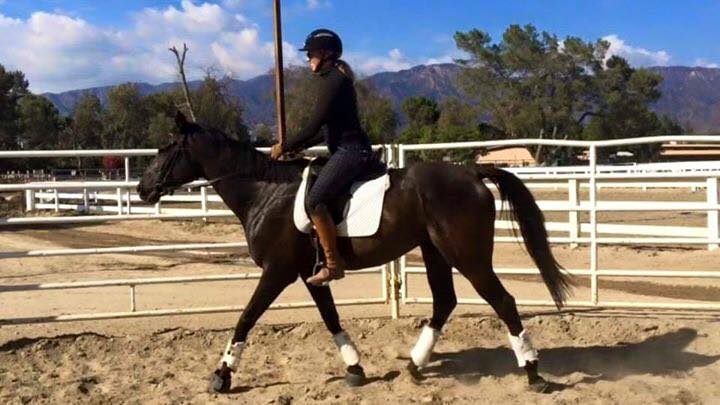 We started with walking and some trotting in mostly straight lines. It took a few months to even feel comfortable doing circles. It took a few more months to get to canter. He is not an untrained horse. He was a race horse and then did ring work and trails, but lack of muscling made it impossible to maintain his balance with a rider and this decreased his confidence while being ridden.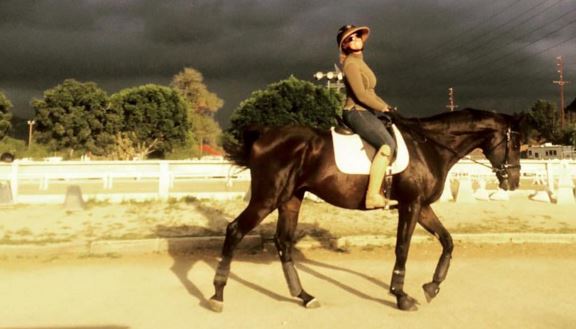 He is still very much a work in progress, but I'm so excited because we schooled through our first training level test on February 15, 2016! One year ago Walden was severely starved and exactly one year later his owners and I are trying to decide which accent color would look best on his show pad.
The journey is just beginning for Walden and his new owners. We have taken things day by day with him while he's been building muscle and confidence. Now I'm beginning to think of a bigger picture plan with him. His bones don't feel "old" anymore. He has such a sweet look in his eye after every training session. The future is bright for this horse and his owners. As a trainer, I'm so excited to help with his journey. As an animal lover, I still tear up when I imagine what could have been…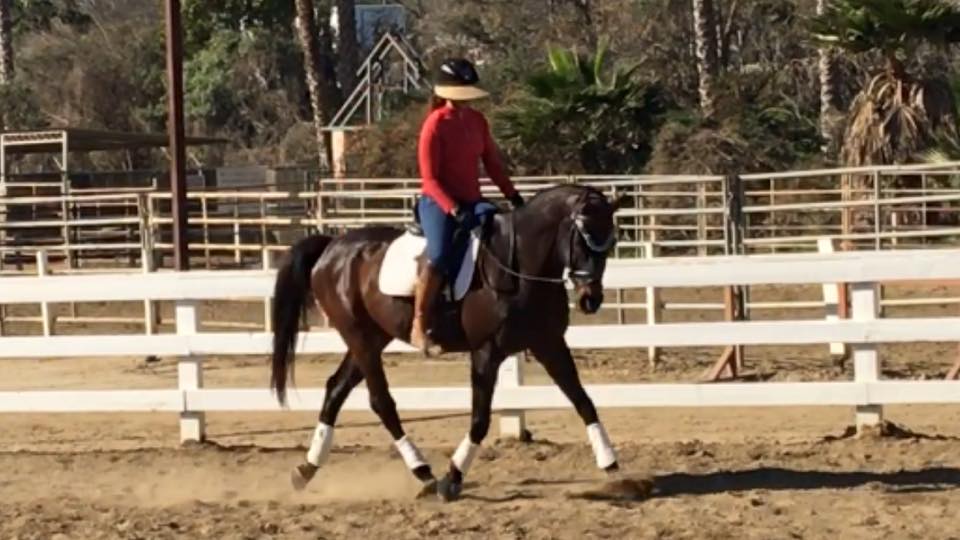 Every horse deserves the best care possible and every horse can look like a million bucks with proper nutrition and care. Please consider a rescue when looking for your next equine partner. The price of a horse does not determine it's worth.
For more information on Hi Caliber Rescue visit www.hicaliber.org. Written By, Lehua Custer. Share this on Facebook if you believe in equine rescue!