California Chrome Wins $10 Million Dubai World Cup Making Him America's Leading Money Earner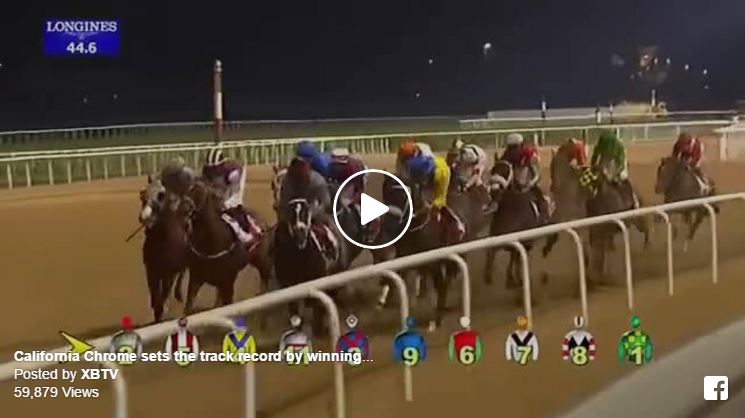 Congratulations to California Chrome and his jockey Victor Espinoza for winning the $10 million 2016 Dubai World Cup with ease. Not only did they win, they also set the track record!California Chrome is the 2014 Kentucky Derby Champion and after this win has become America's all-time leading money earner.
What an incredible horse. It doesn't matter who you are, California Chrome's talent is undeniable!
Share this on Facebook if you agree!