Channing Tatum Rescues Horse For His Birthday!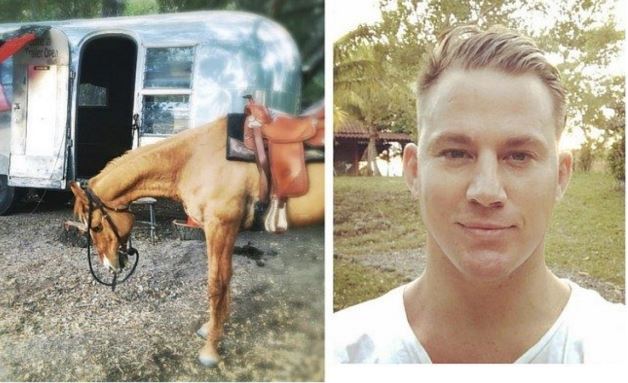 Celebrities receive a lot of elaborate birthday gifts, but when Channing Tatum turned 36 on April 26th, 2016 he received the best present ever!

Tatum also posted a video with a camouflaged face painting job (done by his nearly three-year-old daughter, Everly). In the clip, he rides atop his new horse, Cajun.
Cajun joins the Tatum family and isn't their first horse rescue. They also rescued a horse named Smoke, who Tatum introduced to the Instragram world in August 2015.
Tatum also had a pet goat named Heather who recently passed away.
His Rescue Pit Bull named Lulu also appears to accompany him on trail rides.
The Tatum family also have a miniature Japanese Spitz named Meeka. The Tatum home appears to be full of love and life. Just the way it should be 🙂 Share this on Facebook if you'd love stories like this!