Circus Horse Fights Crime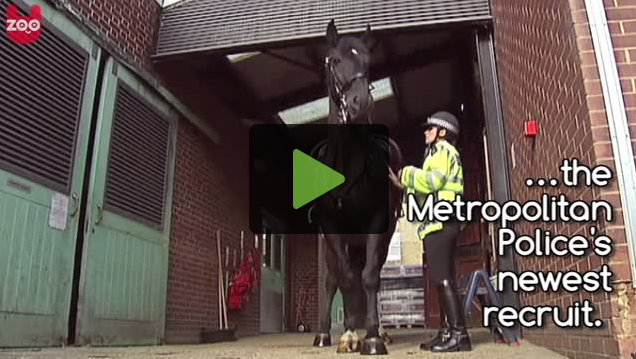 Meet Larcan, the Metropolitan Police Department's newest recruit.  He's a big beautiful stallion who used to be a circus horse.  Larcan is being retrained as a police horse.  Normally the training process takes 18 months to 2 years.  For Larcan, it has taken 4 years mostly because he had an issue standing in front of people, he thought he should be performing instead!

Larcan has worked policing the Olympics as well as helped catch a burglary suspect. I'd say he's doing a great job at his new career! Share this on Facebook if you agree!