Clydesdale Christmas At The Beach – Things Don't Always Go According To Plan!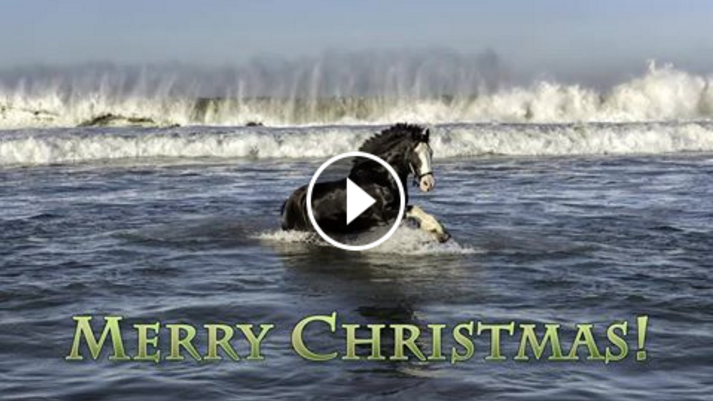 Express Clydesdales took their horses out for a photo shoot on the beach. The horses looked beautiful as they pranced around the beach and had fun. One of the handlers decided to take his horse down by the water, and boy did that horse give him a surprise…
As they headed down into the water the horse was cantering and gaining speed.  He accidently knocked his handler over, but the man regained control and was able to guide the horse back to the beach.  All I can say is I hope to one day have a fraction of the strength in this handler's arms.  
The day may not have gone as planned, but they got a beautiful Christmas card out of the event.  Share this on Facebook and wish your friends a Merry Christmas…Clydesdale Style!