Coupon Codes & Discounts For Horses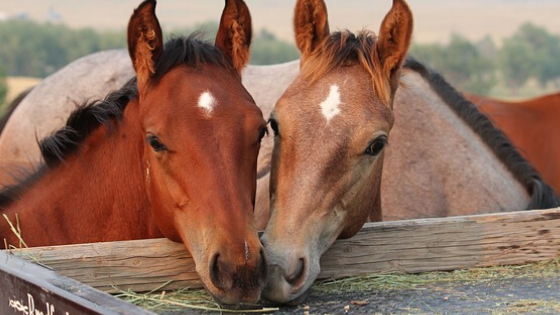 Hi Everyone! I've put together a list of the different supplements I use and I contacted the companies to see there was a way to save our readers money on these same products. Below are companies that I love, trust, and use on my horses daily along with discount codes!
Redmond Equine:
I absolutely LOVE Redmond equine. A horseshoer once told me that if God didn't make it, don't feed it to your horse! I thought that was good advice especially since he also said that all of the horses that he shoes that founder are on senior feed and feed with soy, molasses, etc. Redmond makes a full line of products from salt to stuff for stomach support. The things I love most are their daily red (all in one daily supplement for vitamins and minerals), daily gold (a clay supplement that contains tons of minerals as well as AMAZING support for stressed horses, horses that need calming, and horses that are prone to ulcers), and I also use the daily gold paste and the electrolyte paste. If you would like to try any of the Redmond supplements visit https:///wwww.redmondequine.com and use the coupon code "HORSE" to save on your order!
Grand Meadows Horse Supplements:  I have been using Grand Meadows for a long time.  They have a full line of horse supplements as long as a topical joint helper called Nano Flex.  The supplement I use most of theirs is their senior joint supplement for our 25 year old arthritic arab.  If you'd like to check out their supplements and save visit https://www.grandmeadows.com and enter the coupon code "HORSE" to save on your order!
Young Living Essential Oils have also been a lifesaver when it comes to my horses and any stomach issues, stress issues, or need for flushing bad stuff out of their system.  I have so many favorites from Young Living.  Digize and Copaiba being my absolute must-haves for the barn at all times.  I can't even count the amount of times these two oils have helped horses that had digestive issues or had gone off their feed/water.  To order from young living you can visit my personal website www.thehorseaholic.com/shop – it will link you to my custom page.  If you prefer to order right from the site visit www.youngliving.com and when you checkout enter #2828617 for the person who referred you.  If you'd like to become a member you will save 24% on your first order and future orders.  If not, no worries you can just order what you'd like and have it delivered to your door step!