DIY Equine Coat Conditioner & Shine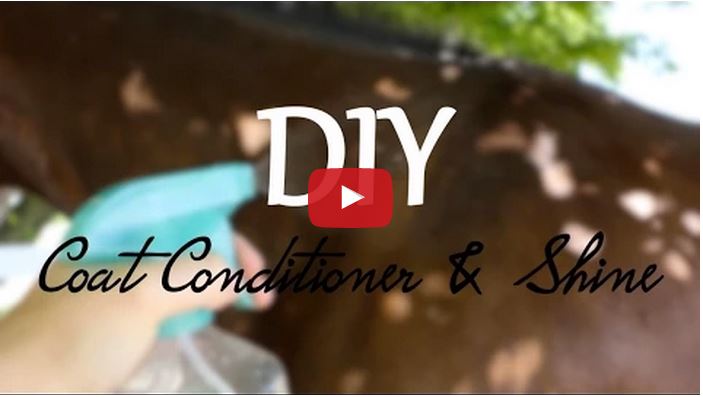 I absolutely love this DIY Coat Conditioner and so does my horse! A lot of coat conditioners that are on the market contain ingredients that actually end up drying the coat and irritating the skin. There are some of course that I love, but this DIY version is a great one! Here are the ingredients:
3/4 Cup WaterMy s
1/2 Cup Baby Oil
1/3 Cup Witch Hazel
1/2 Cup Coconut Oil
1/3 Cup Glycerine
2 Droppers Argan Oil
10 Drops of Tea Tree Oil
I personally modify the recipe. Instead of using baby oil, I use 1 Ounce of Liquid Lanolin which can be found here Now Foods Liquid Lanolin Pure, 4 Ounce
Either way works, I just find that lanolin is really healthy for their coat and baby oil is essentially mineral oil which is derived from petroleum so I tend to avoid it personally. My favorite oils are Young Living Essential Oils and I also add a few drops of citronella oil and lavender oil, but these are optional of course. Every product used in the video is natural and safe for horses, but test it on a small area of your horse first if you do end up making it as well!
I get compliments on my horses coat constantly, and my secret is great nutrition and a great coat conditioner.
Share this on Facebook if you love trying great new products for your horse!