Doctors Told This Man He Can't Ride Horses Anymore – So He's Doing This Instead!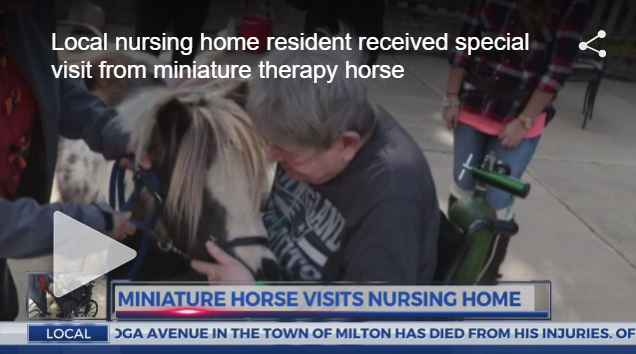 77-year-old George Horne is a resident at Barnwell Nursing Home.  He received news from his doctor that he will no longer be able to ride horses.   

"George would come to me every single day with coffee, and we would just chat," said nursing home activity director Bridget Delcoure. "We've just kind of had a bond, and he would always talk about horses. And one day he came to me devastated. He said he went to the doctor, who told him he wouldn't be able to ride again."  
Delcoure contacted High and Mighty Stables, a therapeutic equine center and George was able to be around horses again! "He brought me to tears," Delcoure said. "Just seeing how happy he was and how much it means to him."   This spring George may visit High and Mighty Stables and have a chance to ride again!
Source:  News10.  Horses bring so much joy!  Share this on Facebook if you agree!