Fires Devastate Horse Community – Prayers Needed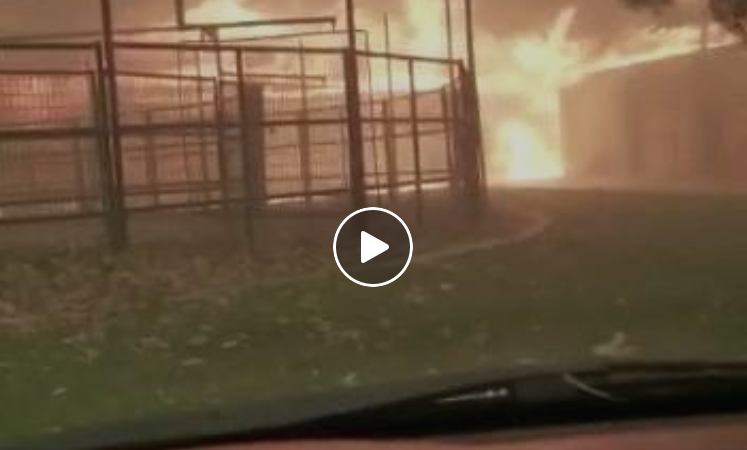 The Southern California Fires have completely devastated residents as well as the horse community.  Horses have died, barns have burned to the ground and the horse community is still struggling to keep their animals safe.  The video below shows the flames as they overtook one of the barns at what appears to be Middle Ranch, a premier equestrian facility in Los Angeles.  Reports indicate that all of the horses were safely evacuated from Middle Ranch.
Horse trainer, Stacie Wight, stables her horses just down the road from Middle Ranch.  The video below shows her evacuating with her horses and barn cats.  She was able to get them out safely.
NBC Los Angeles, reports that in Sylmar horses weren't so fortunate.  Many did not survive the blaze that came in the middle of the night.  Please Share this on Facebook and pray for everyone affected by these horrific wildfires.