Horse Casually Jumps A Huge Course WITHOUT A BRIDLE!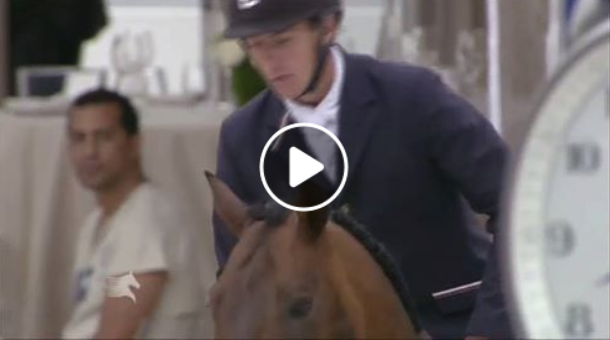 Jumping a clear 1.50m round is IMPRESSIVE, but doing it without a bridle is just amazing!   Gregory Wathelet and Conrad, had a wardrobe malfunction with the bridle and it ended up coming off.  Not only did he lose his bridle, it was flapping around in his face the whole time and he didn't blink an eye!  Watch to the end!!
Share this on Facebook if you think Gregory and Conrad make an incredible team!