Valegro's Last Performance – Legendary Dressage Champion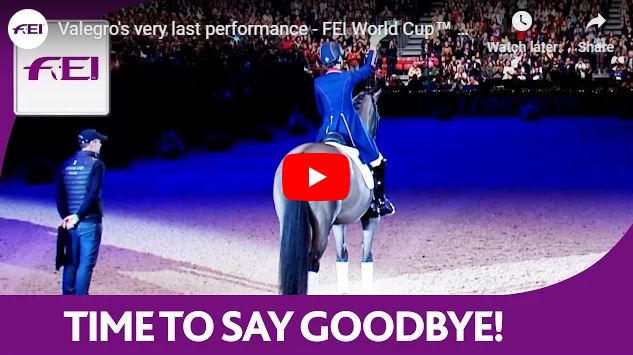 Valegro is undeniably one of the greatest dressage horses of all time. He's won multiple Olympic Gold Medals and World Championships so when he was set to retire after the London International Horse Show it was a very emotional performance. Watch Charlotte Dujardin and Valegro show in their final performance as well as the farewell ceremony below.
Valegro's Final Performance

Valegro's life and accomplishments will forever be remembered and continue to inspire equestrians for generations to come. Share this on Facebook if you agree!