The Laughhunn family was showing their horses at the Pinto World Championships when their living quarters trailer caught fire.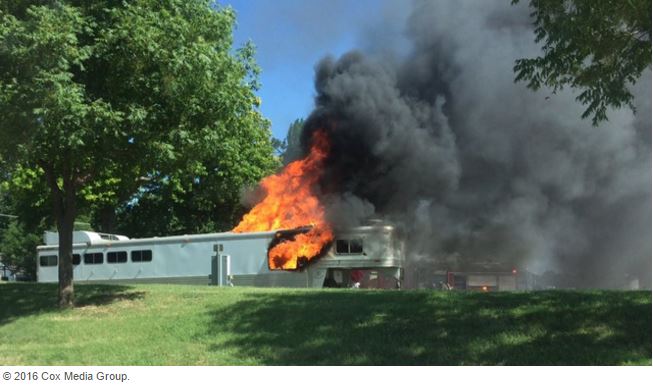 They lost many personal belongings including their show clothes, but thankfully there were no injuries to them or their horses.
One of their friends set up a GoFundMe account to help the family with their losses. At the time of this writing, it has raised $1650.00 in the first two hours.
We all know how expensive show clothes can be, not to mention all of the other damage. We are happy to see the horse community helping each other and even happier that there were no injuries.
Good luck to all of the exhibitors at the Pinto World Show. Visit http://www.gofundme.com/2aqpqtw if you are interested in donating.