Horseback Librarians Of The Great Depression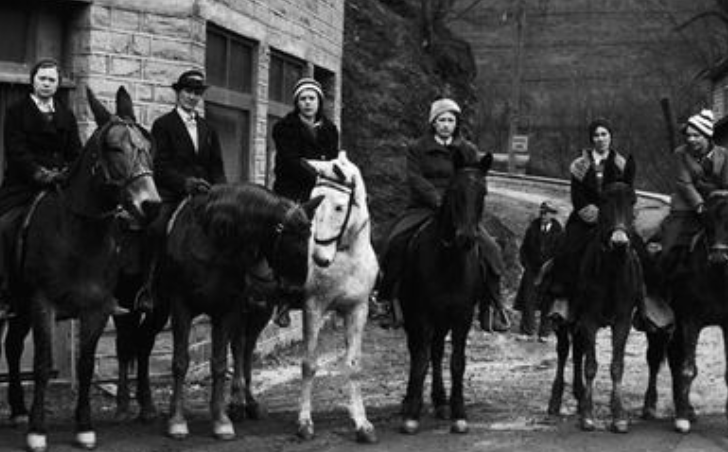 Horses have always been a part of our history and have carried many famous men and women into history books. Some are well known like the story of "War Horse" and even "Seabiscuit" but then there are the ones that are not so well known. Like the story of "The Horseback Librarians Of The Great Depression" a story of a group of people mostly made up of women but some men carrying literature to the isolated mountain towns of Kentucky.
During The Great Depression, 15 million Americans were put out of work and Kentucky was one of the hardest hit by the depression. Food, education, and economic opportunity were scarce. Thirty-one percent of people in Eastern Kentucky couldn't read. Roosevelt believed higher literacy rates would increase employability, so he formed the "Pack Horse Library Initiative".
Roosevelt hired librarians to bring books to those isolated in the mountain towns, they would travel roughly 120 miles a week on horseback and sometimes on foot. These amazing people would travel across rough terrain and through bad weather. In order to gain the trust of these families, the would read aloud bible verses. People would be suspicious of the strangers bringing them unknown literature to their homes.
News spread fast across the country and donation of reading books and material began to arrive from many other states to continue to share the love of literature to those in need! Once the depression was receding and people were getting back to work the Pack Horse Librarians began to be phased out.
Phased out at the time but not out of history books.  What an incredible thing for them to have done, they deserve to be remembered!  Share this on Facebook if you agree!