Travelin Soldier Wins Congress Freestyle Reining With Only One Leg – USA ROCKS!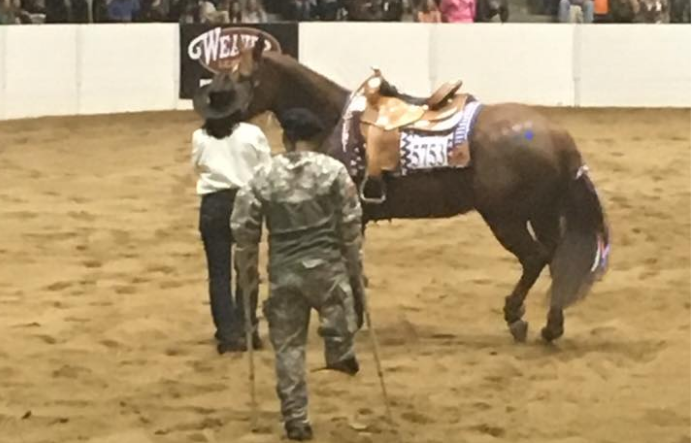 Frederick Win and "Stop Sparkle N Spin" won the Non Pro Freestyle Reining Class at the All American Quarter Horse Congress. Frederick is a Para-Reining Competitor who competed in the Non Pro Freestyle Reining last night. The song "Travelin Soldier" played as Frederick entered the arena dressed as an American Soldier and honored our Veterans.
Frederick was born without a full right leg and this tribute to our American Heroes was nothing short of BEAUTIFUL!  We're so happy he decided to do it, because his performance was the best of the night! Share this on Facebook if you support our American Soldiers!