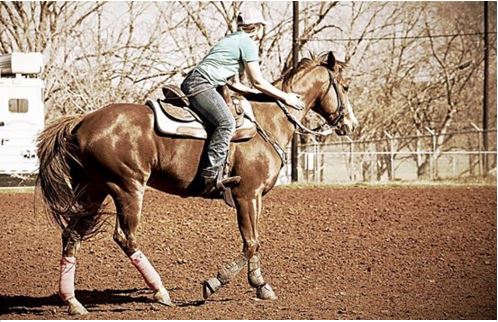 Sometimes the best thing we can do is the most simple of all.  We look outside for answers and forget to listen to what our horses are telling us. Cheyenne Harris recently posted this message on Facebook:
"I listen to my horse. When I knew the saddle wasn't working for her, I got another one. It doesn't have any "bling" or fancy tooling. But she doesn't care because she's comfortable. When she kept refusing to turn with a certain bit that worked for someone else, I changed it. When she was cutting me short in my turns, I listened to her. When she would pin her ears when I wore spurs, I took them away. I listened when I knew a certain feed wasn't working for her. When she wouldn't go in the alley, I made my hands lighter and my mind stronger. When she needed some time to just be turned out because she had stopped meeting me at the gate, I let her go be a horse. Now she's back to putting her head in the halter and happily following where I lead. I don't listen in the warm up pen when my horse throws her head to the outside and they say she needs to be collected because we have our own warm up routine. She now will give me her heart and lay it down when I ask. So for that, I listen to my horse ❤"
Thank you Cheyenne for reminding us that sometimes the best thing we can do is just listen to our horse! Share this on Facebook if you agree!