I'm A Horse Girl, Not A Jackass Whisperer – Rescue Mules Need A Home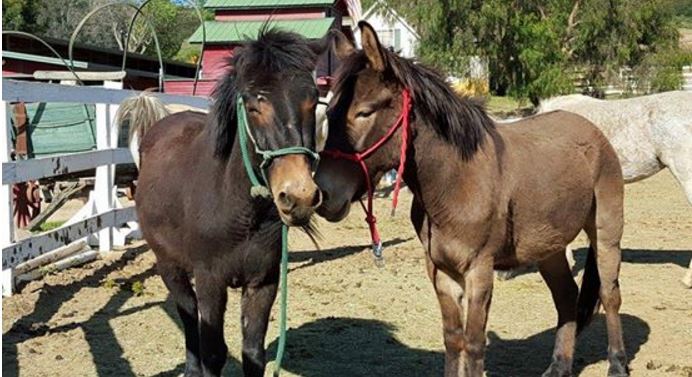 Michelle at HiCaliber Horse Rescue recently posted the following message to their Facebook page. We've all been in situation where a horse, or in this case a Mule is just too much for us to handle. Warning – If you click the "see more" link you can continue reading the post, but there is some profanity used.
There are so many wonderful mules with great temperaments, but these two are giving Michelle a run for her money!  Her take on the situation is something I think we can all relate to and smile at. While her post is funny, these mules do need homes. To discuss adoptions please email Adoptions@hicaliber.org .  For fosters please email foster@hicaliber.org.  Please Share this on Facebook and help these mules find that special person who will love them and all their quirks forever!