Kill Pen Rescue Horse Is A World Champion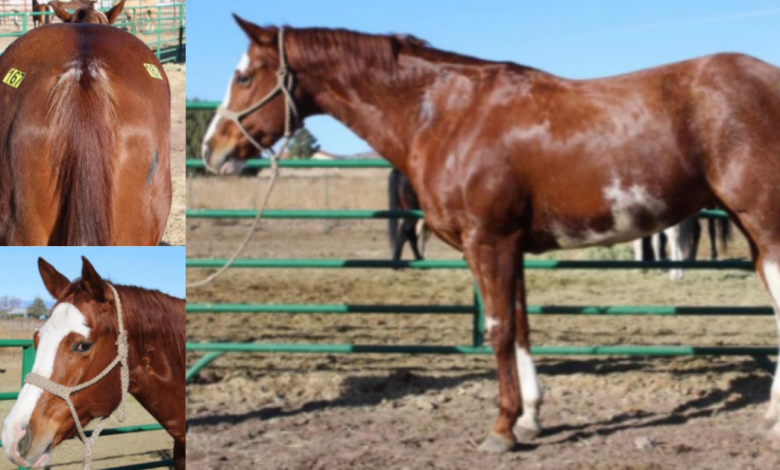 When paint horse breeder, Justine Fitzhenry spotted a sorrel paint mare at a kill pen she knew that the horse had a story. She rescued the mare and then used Facebook to find out if anyone knew who she was. She posted the images above on her Facebook profile as well as in paint horse groups along with a message,
She wrote, "Anyone recognize her at all? All I am told is she came out of Texas- you can send me a PM- text me- anything- I absolutely will not put anyone on blast- I don't care why she was sent- etc- just want to know who she is-"  Immediately people began trying to help.  A lot of people were trying to figure out what her breeding was.  Many assumed by her confirmation and coloring she was Real Bonanza bred.  The next day she posted t his message:  "Okay- First of all this definitely wouldn't have been possible without the work of Ashley Bona- this mare has been identified- the last owner of record DID NOT put her in this situation- but we know who this girl is now- she will be here in California this weekend- and no- she is definitely not a Real daughter- oddly enough her dam's sire came right off the ranch she is coming home to- small small world.
THANK YOU everyone for sharing her photos- she has a name and a barn name she will keep." The story didn't end there! She also posted this,
"She is no longer tag number 167- she is Quite Irresistible- she was supposed to be on a year long breed lease- she slipped the foal October- was supposed to go back to owner of record but she was sent to be a PMU mare- instead she landed in a kill lot- have spoken with owner of record- and her pervious trainer- Peaches is her barn name-  For everyone who has balked or passed on our babies because we brand them- 100% THIS is why we brand- by chance Jillene Overby tagged me in this mares post from the kill lot- I truly did not need to take this mare but something told me deep down to do it- it was a few hours going back and forth on this- and I am glad I did- Joanne Talaska she will always have a home here- she will never be a tag number ever again- Bradley A Whalen thank you for being the middle man in getting things resolved- and to Ashley Bona again- thank you for going on a hunch and checking youtube!!!!"
As it turns out, her former trainer Bradley Whalen spotted this and sent Justine a video of the mare winning a Paint Horse World Championship in Trail just 6 years prior!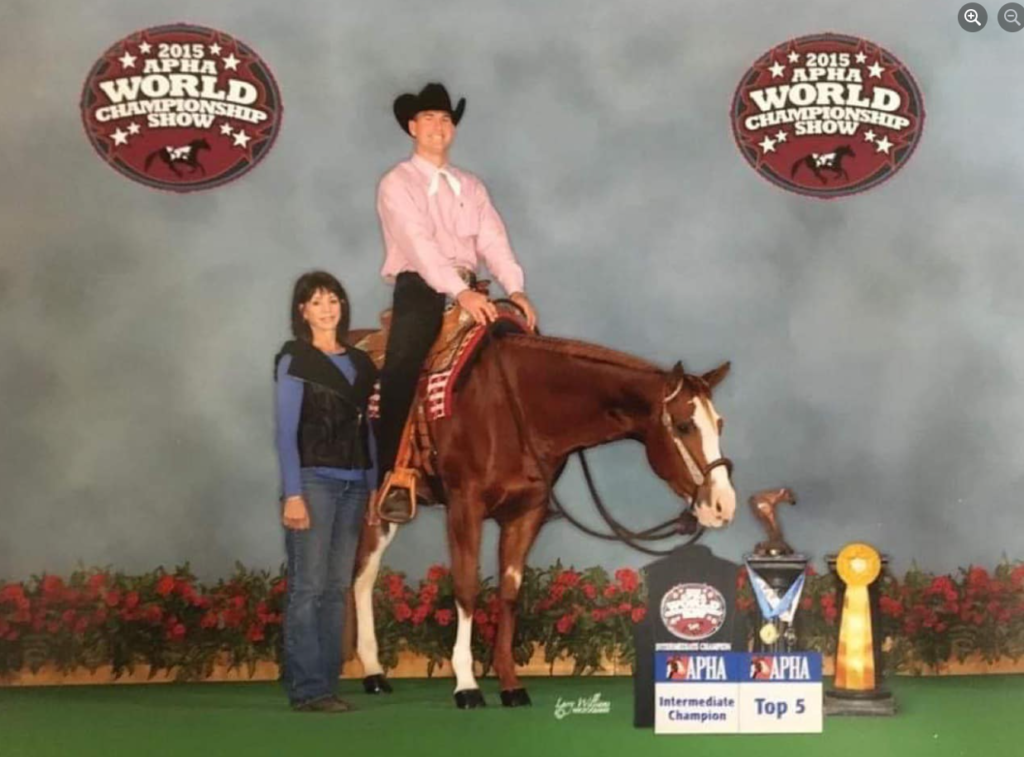 Now that Justine has saved this mare, she spotted another at the kill pen that she's trying to rescue and find info on.  The mare has terribly long feet, but she's well trained and deserves a lifelong home.  She's assumed to be around 11 or 12 years old.  If you would like to learn more about her or donate to helping us save her and others like her please email thehorseaholic@gmail.com.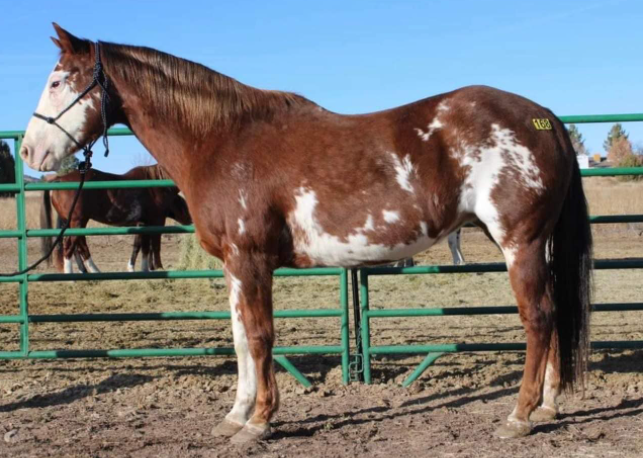 The thing that's really crazy to me about the story of the mare above is that she was a world champion just 6 short years ago! So she's obviously super well trained, someone obviously loved her, and yet she still ended up in a horrible situation. So if a horse with all this training and all of these accolades and wins can end up at a kill pen, then imagine what would happen to the horse with no training. The one that's wild, or had a bad start, or has been abused. What happens to those horses? This is why we're so dedicated to helping them. They all deserve homes. Please share this on Facebook if you agree!