This Is How You Propose To A Horse Woman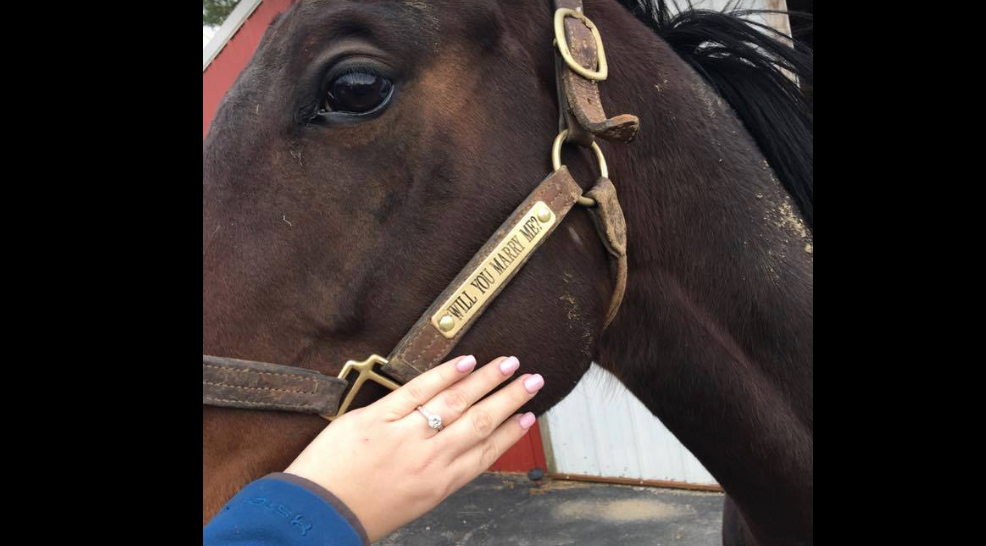 All boyfriends please take notes, this proposal is absolutely PERFECT! When Josh Farmer first met Chelsey Shields, he had no experience with horses. After being together for 3 1/2 years, having two children and two horses, Josh still had no experience with horses! They had discussed marriage and Josh knew Chelsey wanted her mother's father to walk her down the aisle, but he was getting older and his legs were slowly weakening. Then one day Chelsey had a big surprise on her horse Jazz's halter!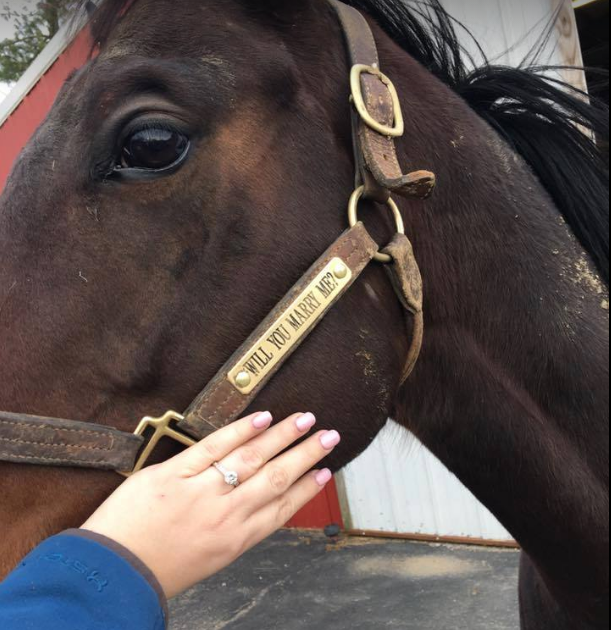 "I had told Josh I needed help hanging buckets and asked if he could go with me to the barn someday soon. I was going to lay down for a nap and Josh said he had to run to the gas station. Little did I know he actually went to the barn to change my horse's nameplate out. That evening it was about time to go to the barn and feed and bring my guys in. Josh said he would go with me to help hang up buckets. We hung buckets, cleaned stalls, and fed horses", said Chelsey.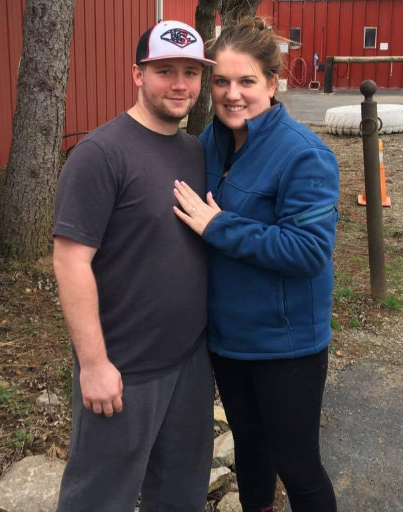 It was a normal day at the barn. When Chelsey was putting Jazz away, Josh came in and said, "Babe does Jazz have something on his halter."
That's when Chelsey did a double take and saw the name plate! Chelsey continued, "By then Josh was on the other side of Jazz down on one knee with the ring box open. I immediately said YES and tears began flowing. When he went to put the ring on I notice it looked familiar and to my surprise, it was my grandmother's ring. This was my favorite ring since I was a little girl. My grandmother passed when I was 13 and it went to my aunt and I figured I had no chance to ever have the ring but Josh had approached my Aunt about it and got it!!!"
Josh was not a horse person, but he had gone on YouTube and watched a video on how to change a nameplate so he could give his future bride the best proposal ever! He knew how much her horses meant to her, and he included them in the special day.
Chelsey and Josh are getting married in August and their horses will be there too! We wish them a lifetime of happiness together. Share this on Facebook if you think this is a great proposal!