Last Detail Laid To Rest – All-Time Leading Sire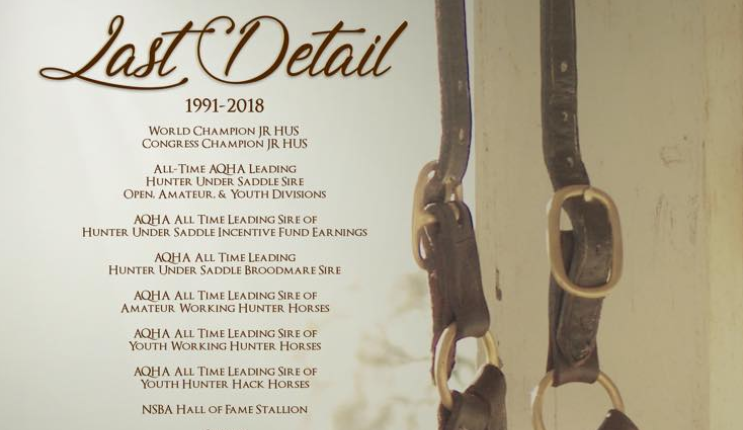 About 15 years ago I had the honor of meeting Last Detail, a sire with so many accomplishments it's hard to list them.  I was so honored to just be able to even pet such a legendary horse.  He was a AQHA World Champion, Congress Champion, an AQHA All-Time Leading Sire in many different divisions, and an NSBA Hall Of Fame Stallion.  His foals have earned 29 World Championships and 27 Reserve World Champions.  To say he was incredible is an understatement.  He was legendary.  Taylor Hanes announced his passing on Facebook this morning.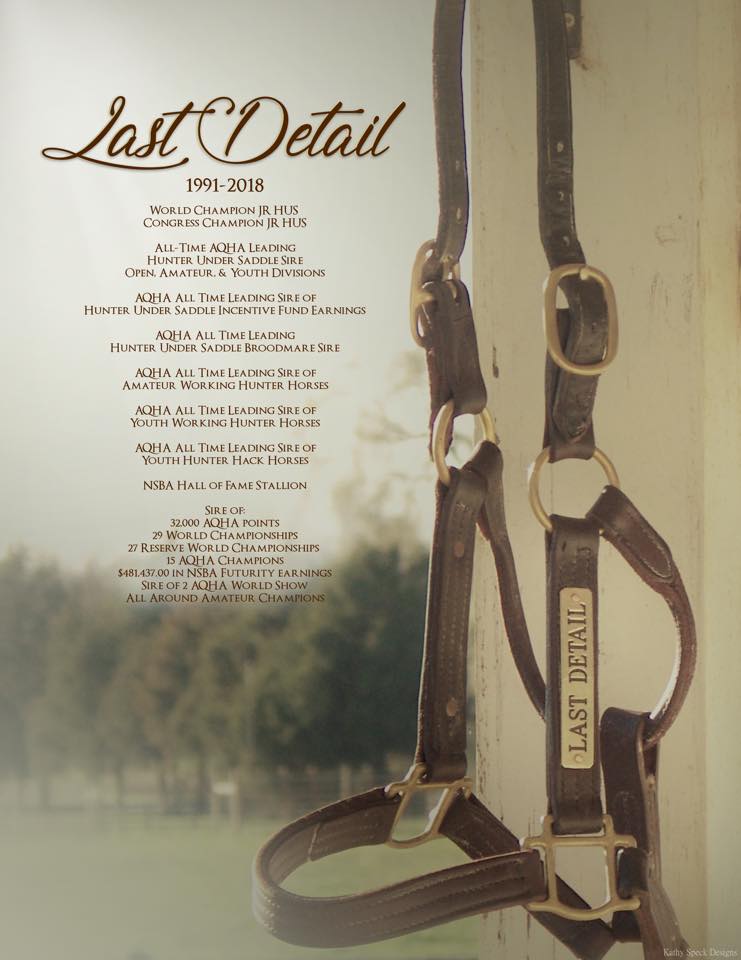 He wrote, "This morning we laid to rest an icon in the equine world. Last Detail helped pave the way for the AQHA hunt seat horses. He is still the All Time Leading Hunter Under Saddle sire of all divisions. Thank you to the Whitaker family for allowing me to be a small part of his legacy. Larry and Linda Whitaker, Ron Horn, June Warren, and Nancy Sue Ryan all took part in making Last Detail a legend. His accomplishments as a sire may never be matched."
We send our condolences to Taylor Hanes and everyone who knew and loved this incredible horse. Last Detail's legacy lives on in the amazing foals he produced. Share this on Facebook if you agree!