Life-Saving Surgery On Pregnant Horse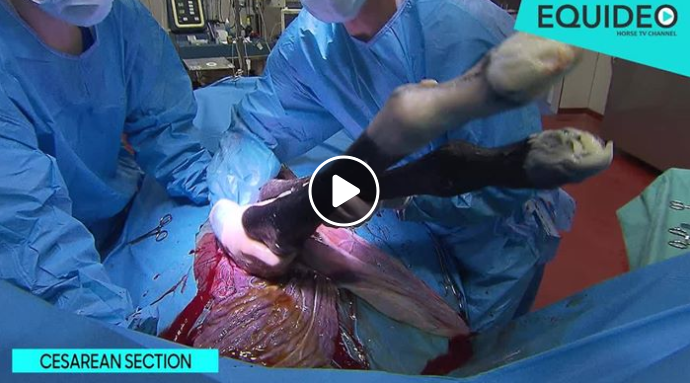 A life-saving surgery was performed on a pregnant mare and after a re-animation procedure, the foal is ALIVE!   Equideo assisted the entire" rescue operation". Watch the video below!
How amazing is this miracle of life?  The veterinarians and medical staff are heroes!! Share this on Facebook if you agree!