Little Girl Competes BAREBACK At All American Youth Barrel Race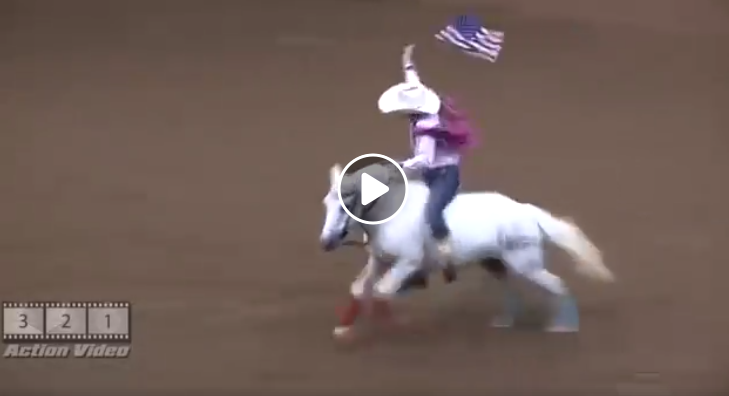 You don't see many riders as good as this little girl and her awesome pony. They competed at the American Youth Barrel Race and they were BAREBACK!
Now that'll make you sit up and ride – Young American talent at its best! I especially loved seeing her wave the American Flag at the end. Share this on Facebook if you agree!